World Usability Day 2019
18 November 2019 - Mark Haley

A big thank you to all who took part in Word Usability Day all around the world! Here at User Vision we are reflecting on another busy and insightful afternoon we had at our office in Edinburgh. With 120 people through the door for 2019's WUD event it was our largest yet with people travelling from across the city, Glasgow and even London for the UK's only hosted event for World Usability Day.
What is World Usability Day?
"Technology should enhance our lives, not add to our stress or cause danger through poor design or poor quality. It is our duty to ensure that this technology is effective, efficient, satisfying and reliable, and that it is usable by all people."
The annual event on November 14th brings us together to showcase, discuss and explore methods, processes and technologies that help us make products and websites more accessible and usable for everyone.
What did we showcase?
Here at User Vision usability and accessibility is at the forefront of the work we produce. Our team put on exhibits that varied from talking about accessibility standards over a freshly brewed coffee, to an eye tracking session that showed how technology can be used to help better understand user behaviour. In amongst the other activities we tested out Alexa skills where we discussed designing for echo devices with screens, as well as a quick-fire concept generation card game where participants put their creative skills to the test within short time constraints.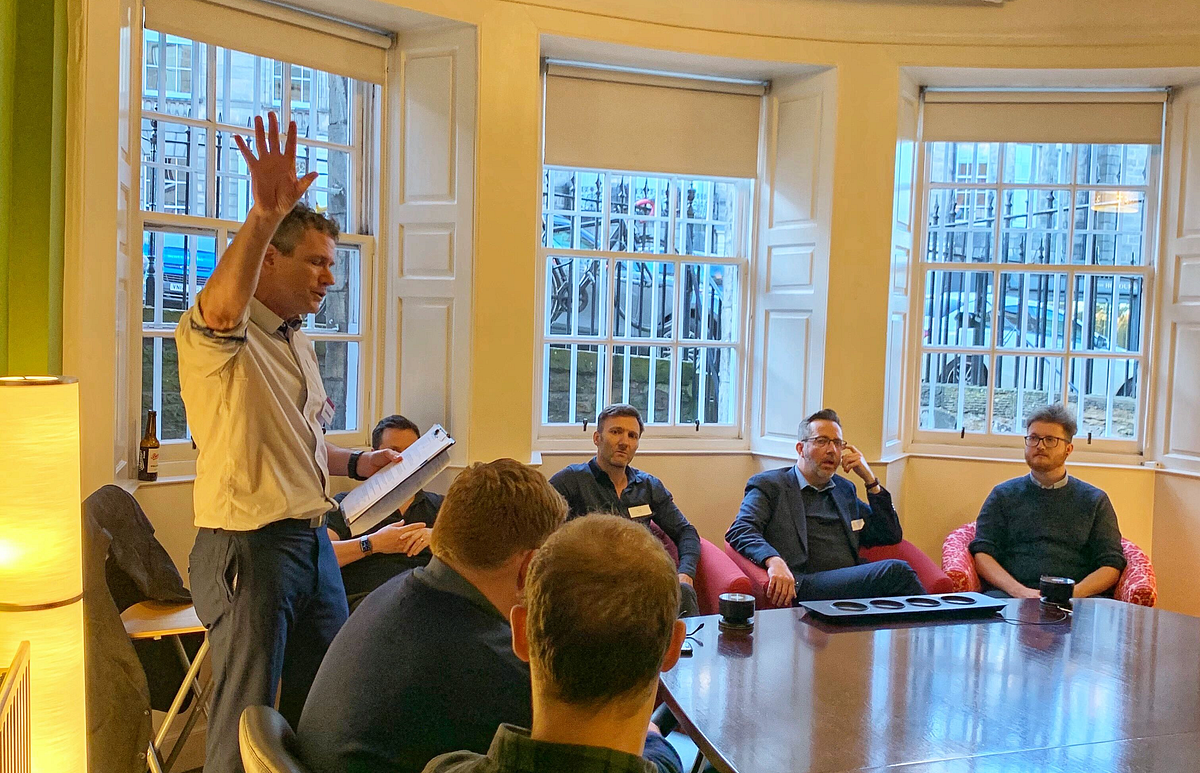 We also hosted a panel of industry leaders to discuss this years theme "Designing for the future" and what they are doing to prepare for this in their organisations. A big thanks to Michael Brown (Waracle), Roan Lavery (FreeAgent), Greg Dunn (RBS) and Ovi Mival (Skyscanner) that were our wonderful panel guests who made this such a popular part of the event. We also have to give a thank you to our very own Chris Rourke who mediated this discussion.
Over the next 2 weeks we are going to be releasing a short post about each of the activities we put on. Each of these blogs will spend some time going into detail about what we were showcasing and some of the feedback we gathered from speaking to others in the industry about designing for the future. Thank you to all who donated to the charity pot for Breast Cancer UK, and to everyone who came to the event. We hope to see you again next year!
You might also be interested in...
We are family!
11 September 2020
User Vision has joined together with the best in class research, insight, innovation, econometrics and analytics organisations to create a powerful and unique offering - meet Destination 5.0!
Read the article

: We are family!
Everyday accessibility
21 May 2020
User Vision is celebrating Global Accessibility Awareness Day on 21st May. It's an area we've been passionate about and promoting for the past 20 years! Watch our video to learn more.
Read the article

: Everyday accessibility