Putting accessibility on the agenda
30 November 2018 - Natalie Simpson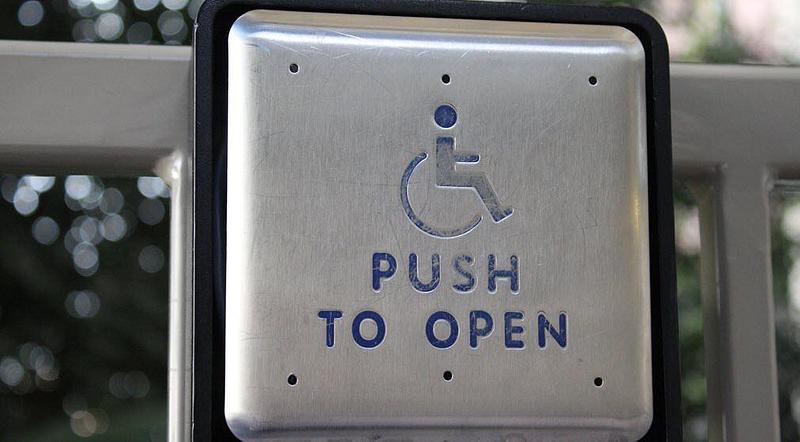 For those of you who attended our World Usability Day (WUD) event this year, you may have taken part in our Accessibility activity! Accessibility is a key part of the work we do here at User Vision and is something our consultants feel very passionately about. This activity highlighted the importance of ensuring organisations produce accessible content, regardless of the platform or channel.
There were four parts to this activity:
Creating

awareness

and establishing

empathy

of disabilities (motor impairments and the different levels of visual impairments) with our

disability simulation tool kit

.
Testing websites for

accessibility on mobile devices

with the use of VoiceOver.
An introduction to the

updated WCAG 2.1.

We listed the 17 new success criteria and briefly explained what the new criteria meant for inclusive design.
Showcasing the GOV.UK '

Dos and don'ts on designing for accessibility

' posters to help incorporate inclusive design thinking into teams within organisations.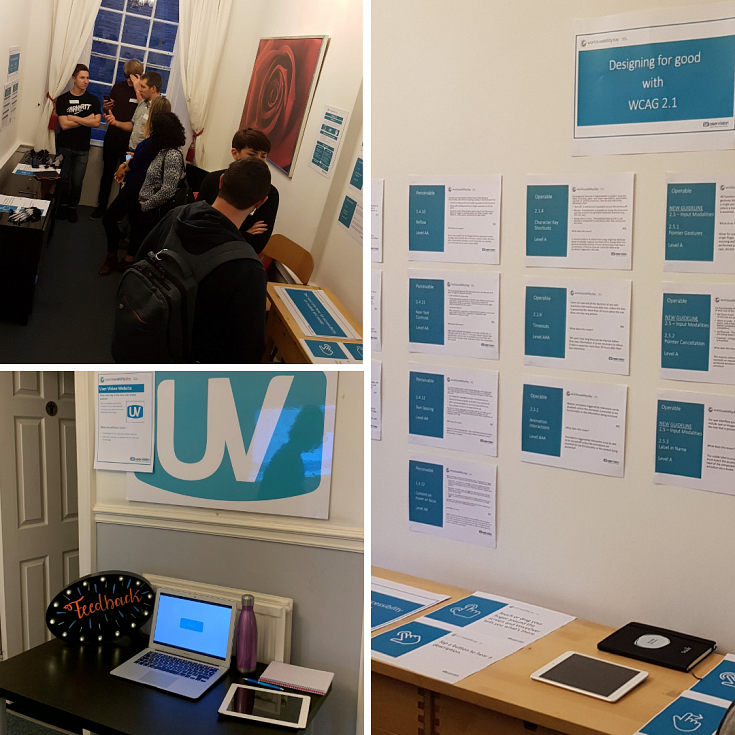 Everyone had an enlightening experience trying to use their mobile devices whilst wearing the motor impairment simulation gloves and the visual impairment glasses. By using these items, they were able to empathise with the reality of having a disability, and understand the importance of good inclusive design when creating products or services. Our team is happy to organise 'Accessibility Pop-up' sessions for our clients, where we can demo these in your offices and help you to promote the need for inclusive design – just get in touch if this is of interest.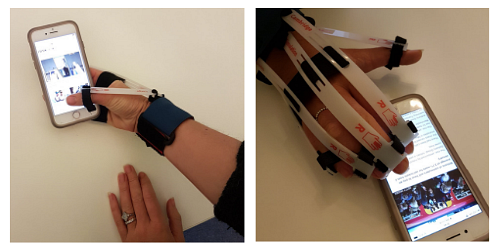 Interacting with VoiceOver on a range of mobile devices was a fun and sometimes frustrating experience, and really highlighted the common pitfalls of sites which are designed without inclusivity or accessibility in mind.
The GOV.UK posters(this will open in a new window) were a big hit this year. Visitors really liked the simplicity of how information regarding designing for accessibility was communicated in these posters. Many felt that these posters would be great to use within their own organisations, providing a quick reference for how to design inclusively.
Most visitors to our activity were unaware of the new WCAG 2.1 success criteria and were keen to learn more – so we have now arranged an additional FREE briefing session on Wednesday 19th December at 5pm. If you are keen to come along and find out more about the importance of WCAG, register today(this will open in a new window)for our 'Winter Warmer WCAG Briefing' complete with mince pies and mulled wine!
You might also be interested in...
What a WUD!
5 December 2019
World Usability Day 2019 was our biggest yet! Find out more about our activities this year.
Read the article

: What a WUD!