Topshop's foray into bPay – wearable tech
23 November 2015 - Amy McInnes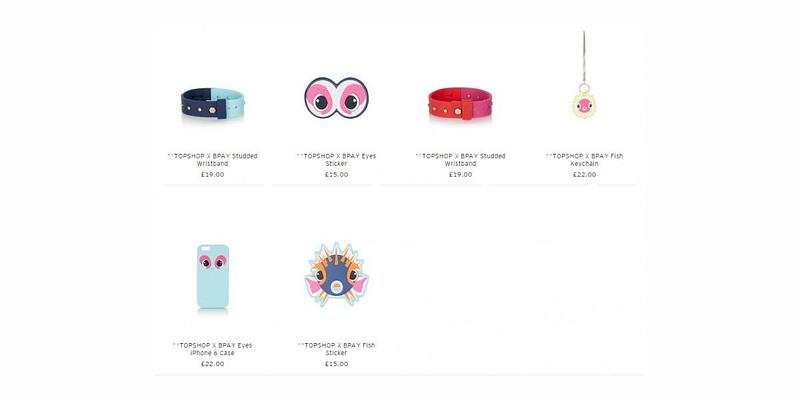 Topshop are pretty on the ball when it comes to trying out new ways of improving the user experience. They are constantly pushing the boundaries with different ways to inspire their customers to engage, interact and share with their brand across all channels and through all devices. One of their latest methods is with their collaboration with bPay; incorporating wearable technology into fashion.
What's this all about?
bPay is Barclaycards contactless payment system in which a small chip is linked to a secure digital wallet for payments up to £30. This wallet can be topped up via a mobile app manually, providing a prepaid account or automatically when funds fall below a certain amount. bPay is used on stickers, fobs and wristbands, and now Topshop's quirky creation of little monsters below: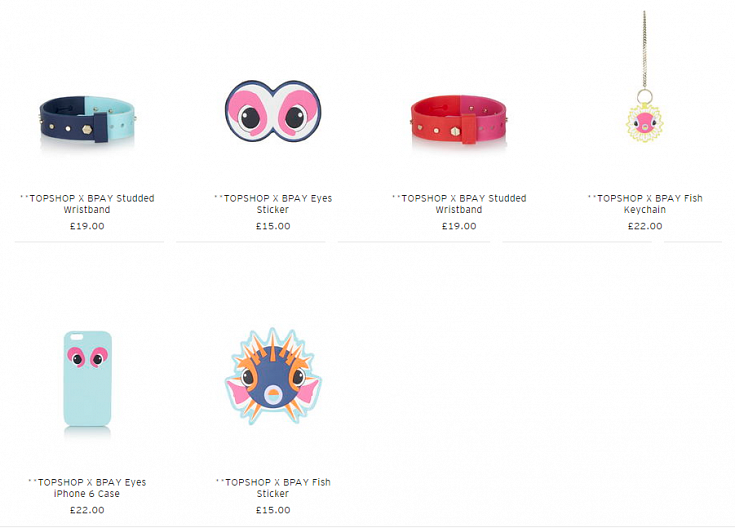 The range
Topshop have incorporated this technology into their own wearable wristbands, keychains, stickers and a smart phone case which the customer can use in a variety of locations. As such the trend of wearable technology continues to expand into the mainstream market, transforming mundane objects of fashion into multipurpose payment devices. It's certainly more motivating pulling out one of these than other contactless cards (which is often stuck in my wallet).
The positives
They are small and handy to carry around.
With so many shops and eateries providing contactless payment, Topshop have made the interaction of paying entertaining. For payments of under £30, you simply tap and go. They can even be used on London buses and the underground. Time saved. Ok, it's nothing new on contactless cards, but it's certainly quirky!
Tami Hargreaves, Commercial Director, Digital Consumer Payments at Barclaycard said. "The collaboration shows how the worlds of fashion and technology can combine to create a stylish and easy new way for people to pay using contactless, for everyday things — be it a morning coffee, a new lipstick, or a bus trip across town."
The fact that you have to top it up provides a level of security, especially for parents looking after a child's bank spending on clothes for example.
If you lose it, you simply shut it down via the bPay mobile app or bPay website.
The negatives
Security. Just like your contactless cards, if lost or stolen then the 'finder' can easily use them. No security check prevents thieves from using bPay methods once found until the owner shuts them down.
Overall
Contactless grants an element of freedom and flexibility around payment methods and with such recent progression many questions can be raised around the future form of money. Is this the beginning of a migration away from traditional methods and into more integrated, wearable payment devices?…Only time will tell!
Regardless, if you're in the fashion industry, it is vital that you stay in the game and play around with innovative ideas to ensure that your brand continues to bring something new to the table that keeps customers engaged!
[For a user experience review on Topshop's web offering see our Feb article]
You might also be interested in...
We're off to see the wizard …!
5 December 2018
Voice is a new paradigm for us UX'ers and being interested in voice as a new technology and communication in general, we wanted to learn more about how we go about creating and testing Voice Experiences. See what we did at our recent event.
Read the article

: We're off to see the wizard …!