The Web Content Accessibility Guidelines: Past, present, & future
19 November 2020 - Keith Allan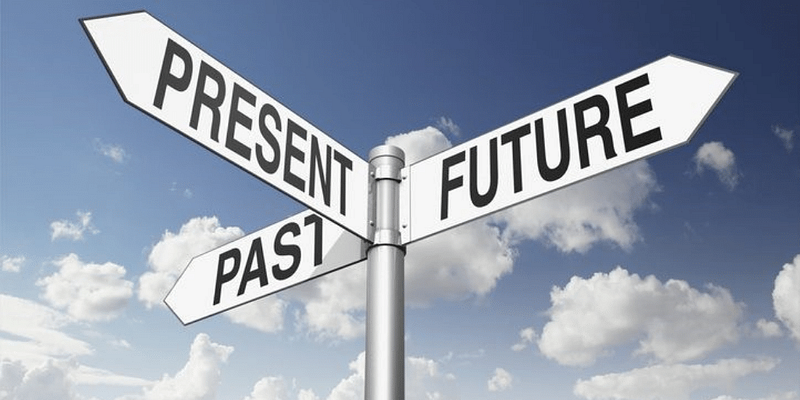 With the draft of the Web Content Accessibility Guidelines (WCAG) v2.2 being worked on by the Accessibility Guidelines Working Group(this will open in a new window) for release in November 2020, we thought it would be a great opportunity to look at the history of WCAG, the people who benefit from the application of these guidelines, examine some of the newly proposed criteria from version 2.2, and talk about the future of WCAG.
What is WCAG?
The Web Content Accessibility Guidelines (WCAG) have been the de facto standard to improve the accessibility of web sites for the last 21 years. These guidelines explain how to make web content accessible for users with disabilities and are used by web designers and developers, testers, policy makers, purchasing agents, teachers, students and lawyers in legal challenges relating to accessibility (especially in the US).
By following these guidelines, web content can be more accessible to a wider range of people with disabilities including those who are blind or have low vision, are deaf and have hearing loss, or have limited movement, speech and language disabilities, photosensitivity, or cognitive, developmental or neurological disabilities.
The first iteration of WCAG was introduced on 5th May 1999 with WCAG 1.0(this will open in a new window). The first version of the Accessibility Guidelines and was primarily a set of guidelines aimed at web content developers and developers of web authoring tools with a heavy focus on HTML. They were, however, of great importance and a step in the right direction for making the web and digital technology accessible. It also introduced the format of categorising accessibility issues into three levels of conformance: Level A (lowest), AA (mid-range) and AAA (highest).
As technology advanced in the 10 years that followed, it was time to update the guidelines to WCAG version 2.0(this will open in a new window), released on 11th December 2008. Building on WCAG 1.0, these new guidelines were designed to be technology agnostic and apply broadly to different Web technologies for that time and in the future and to be testable with a combination of automated testing and human evaluation. Technology was rapidly changing, for instance with the recent introduction of the iPhone, and the W3C recognised that the guidelines needed to reflect these changes to remain relevant. The guidelines also introduced success criteria, making it easier for developers and content producers to interpret and comply with these guidelines.
WCAG 2.0 also introduced the four 'POUR principles' of accessibility. These state that web content must be Perceivable, Operable, Understandable and Robust for it to be digitally accessible for people with disabilities. Each principle has a set of guidelines and there were 61 testable success criteria in total across the four principles.
On 5th June 2018, WCAG 2.1(this will open in a new window) was released, building on WCAG 2.0 and updated with 17 new success criteria (78 in total), many relating to mobile accessibility. This release especially helped to better meet the needs of people with low vision, and people with cognitive and learning disabilities. The updates also made Web content more usable by older individuals with changing abilities due to ageing and often improved usability for users in general.
The Web Content Accessibility Guidelines have been cited in many legal proceedings and have been enshrined into various pieces of legislation in several countries. In the UK, WCAG 2.1 was also formally introduced into UK law on the 23rd September 2018 with The Public Sector Bodies (Websites and Mobile Applications) (No.2) Accessibility Regulations 2018. This legislation required all public sector organisations to make their website or mobile app more accessible by implementing 'reasonable adjustments' for disabled people by adhering to WCAG 2.1 Level AA as a minimum requirement. In order to achieve AA compliance, organisations must satisfy all of the level A and level AA criteria. For more on this, please see our New UK Government accessibility rules article.
What's new with WCAG 2.2?
In the year 2020, there has been a lot of change not only in our physical world but also how we use the Web. With commercial businesses having to update their online offering to survive in this global health pandemic and resulting economic climate, there is a realisation that everyone needs to be able to access goods and services online. There is no better time to update WCAG than now and make your website accessible!
The Accessibility Guidelines Working Group have drafted WCAG 2.2(this will open in a new window), which builds on WCAG 2.0 and WCAG 2.1, which in turn built on WCAG 1.0. This draft now includes nine new Success Criteria since WCAG 2.1 as well as a change to one.
The new success criteria address the needs of people with cognitive and learning disabilities further, mobile devices, and e-books. Here is the full list of proposed success criteria for WCAG 2.2.
Level A criteria
Level AA criteria
Level AAA criteria
In addition to the above, an existing Success Criteria, WCAG 2.4.7- Focus Visible(this will open in a new window) has been promoted from Level AA to Level A. This is the first time criteria from a previous version of WCAG has been promoted meaning that the guideline, which relates to having a visible focus on your current location on the page, is a basic requirement for accessibility. Meeting this guideline will be especially useful for those who are sighted and use a keyboard or other devices rather than a mouse to navigate, with a clear indication of which element is in focus as the user moves through the site. We have seen that insufficient visible focus has posed significant problems when usability testing with disabled users and we think that this promotion to Level A will benefit so many users who rely on keyboard navigation to access web content.

The proposed success criteria will make a great impact on a more accessible Web, however further refinement and clarity in the language used to describe the proposed criteria is required to help web content producers create accessible content and avoid any lawsuits due to a misinterpretation of the guidelines. When it comes to matters that can be considered discriminatory, language matters.
The new WCAG 2.2 guidelines are being developed after a period of public comment. The date for giving feedback to the Accessibility Guidelines Working Group (AGWG) has now passed and the release of WCAG 2.2 is planned for summer 2021 (delayed due to the pandemic).
The "Silver Task Force(this will open in a new window)" from the AGWG is also working on a major restructuring of the accessibility guidelines, with its first release currently targeted for November 2022. These will become WCAG 3.0 which will reflect the anticipated broader scope beyond web content, making content and functionality accessible to people with disabilities, including the roles of content authoring, user agent support, and authoring tool support. These guidelines will provide a basis for the continued evolution of accessibility standards.
Summary
With each iteration of WCAG, the important work of the Accessibility Guidelines Working Group continues to support making web content and technologies more accessible and improving the experience of using the Web for people with disabilities. This continuous raising of the digital inclusivity bar has helped organisations create accessible and usable content and meet the needs of their users.
We are really looking forward to seeing the amendments to WCAG 2.2 and working with our clients to help them meet these guidelines and the positive impact it will have on their users. We are also greatly anticipating the release of WCAG 3.0 in 2022.
As soon as it is released, all our accessibility audits will be to WCAG 2.2. Level AA as standard and for the first 6 months, we will be providing a breakdown so you can see what is required to meet WCAG 2.1 Level AA and 2.2 Level AA free of charge.
If you would like to find out more about how our accessibility services can help you to meet the revised accessibility guidelines when they are released, please send us an email or book time in our calendar(this will open in a new window) for a chat. A member of our experienced accessibility team will be happy to assist with your enquiry.
You might also be interested in...
Global Accessibility Awareness Day 2022
19 May 2022
Today is Global Accessibility Awareness Day, held every year to get everyone talking, thinking and learning about digital access and inclusion. With more than one billion people with disabilities/impairments worldwide, it's a day that deserves to be celebrated.
Read the article

: Global Accessibility Awareness Day 2022
What's new with WCAG 2.2?
19 July 2021
The next major iteration of the Web Content Accessibility Guidelines (WCAG) is on the way! The World Wide Web Consortium (W3C) is currently preparing to publish version WCAG 2.2. A Working Draft is available now which intends to better reflect the experience of people with disabilities. This article aims to help you understand the WCAG 2.2 Success Criteria and what these changes mean for your website or application.
Read the article

: What's new with WCAG 2.2?