Our sell-out UX event returns!
12 October 2018 - Emma Kirk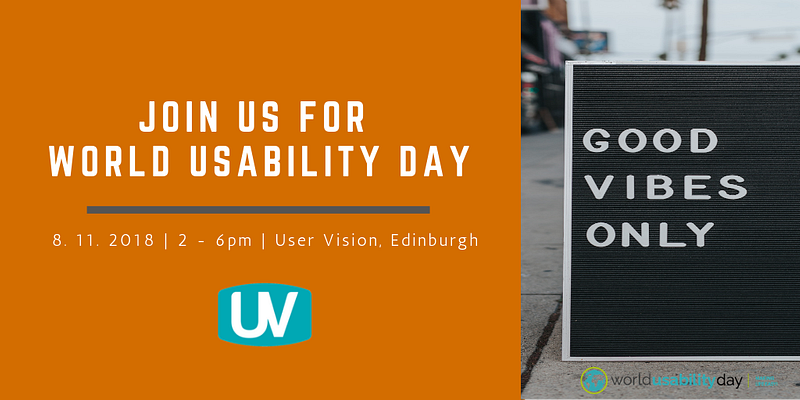 Be sure to mark your calendar for the 8th of November, as World Usability Day returns once again for 2018. Expected to be one of the biggest events yet, WUD 2018 will take place at over 30 events in 10 countries around the globe. User Vision are proud to be hosting an open house event for World Usability Day again this year – we are still the only place in the UK to do so!
The theme of WUD this year is "UX Design for Good or Evil" and we'll be exploring how UX design can influence people's behaviour and the implications of the UX decisions we make. The UXPA, our professional body who initiated WUD, say "In 2018, let's focus on what we can do in creating both good design and preventing the development of bad design." You can read more about the theme and see examples on the WUD website(this will open in a new window).
Here at User Vision you can expect an immersive and interactive afternoon boasting a diverse range of activities and experiences. The team are prepping workshops, interactive exhibits and presentations on accessibility, persuasive design, eye tracking, voice UI and many more topics. As well as that, our Keynote Panel Discussion will focus on "Dark Patterns" and their use commercially.
With only four weeks to go until World Usability Day, don't miss out on your opportunity to visit us at our Edinburgh office. It's a great opportunity to meet the whole User Vision team, and to check out our facilities – including our recently upgraded test labs. Book your FREE tickets(this will open in a new window) online today.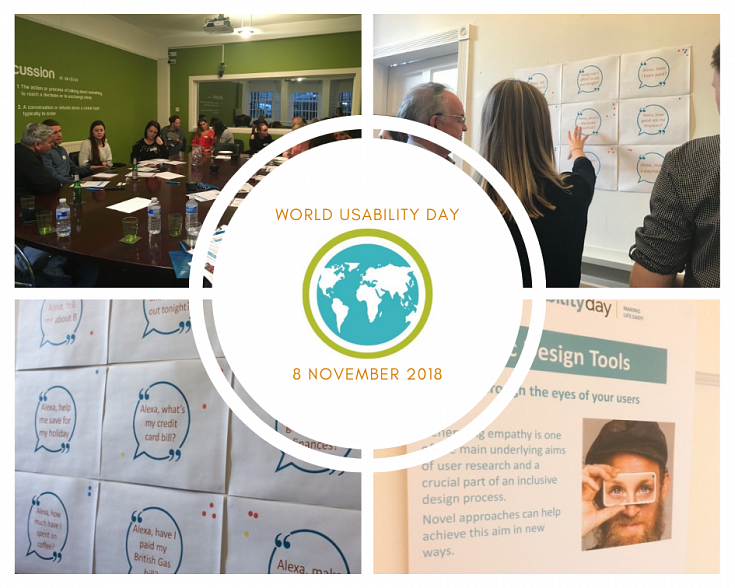 You might also be interested in...