The path to WCAG 2.2 - FREE Accessibility Briefing
This event has passed.
Overview
The Web Content Accessibility Guidelines (WCAG) are an internationally recognised set of recommendations for improving web accessibility. The World Wide Web Consortium (W3C) is currently preparing to publish version 2.2 of WCAG and a working draft is available now.
WCAG 2.2 builds on WCAG 2.1 by adding 9 new success criteria and an existing criterion has changed from Level AA to Level A. This extension of WCAG aims to better reflect the experience of people with disabilities by improving accessibility guidance for users with low vision, cognitive and learning disabilities and improving mobile accessibility.
WCAG 2.2 was scheduled for release in November 2020 but is now expected to become the official standard in summer 2021. With these changes soon approaching, this session aims to help you understand WCAG 2.2. and what these changes mean for your website.
This is an essential session for anyone wanting to reach the widest audience with inclusively designed digital products and services, including e-commerce teams, designers, developers, product owners and management teams from all sectors that have an awareness of WCAG and why it is important to create inclusive digital services.
Our session will include the following:
Adopting WCAG 2.2 from 2.1 and how this affects UK Accessibility Regulations
Outline of the WCAG 2.2 Success Criteria
WCAG 2.2 practical examples and best practices
Join us on Global Accessibility Awareness Day 2021, May 20th 2021 at 10am for an hour long session, with the opportunity for questions at the end.
A Zoom link will be sent to you following registration.
Your trainers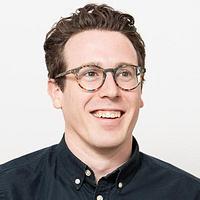 About Keith Allan
Keith is a skilled UX & Accessibility Consultant with experience in User Centred Design and a passion for creating inclusivity in technology through effective accessibility. Keith has experience working with web designers, developers and project managers on multiple accessibility projects with clients in the public sector, retail and financial services. Through his client engagements he regularly applies his skills in Accessibility Testing, Web Design, Accessibility mentoring and Usability testing with people with disabilities.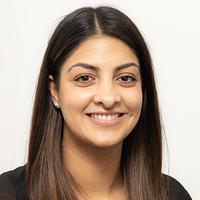 About Harjit Dhanda
Harjit is a UX Analyst with experience in Accessibility and User Centred Design and values the importance of creating an inclusive digital experience for all users. Harjit has worked collaboratively with client teams in the public sector, retail and financial services. Harjit has applied her skills in Usability testing with people with disabilities and has carried out numerous accessibility audits highlighting barriers for accessibility on a variety of digital products which span both the web and mobile.
Course Access
You will receive an online link to access the course in the coming days.