Usability & UX Foundation - Condensed Training & Exam (CPUX-F)
This event has passed.
Overview
In conjunction with the CHI conference(this will open in a new window) we are offering a UX certification training and examination event on May 8th, 2019. This will feature a ½ day condensed UX training by Chris Rourke covering the topics in the UX & Usability Foundation course from the UX Qualification Board. This will be followed by an optional 75-minute exam provided by iSQI, an independent certification body. Those who pass the exam will receive: "UXQB Certified Professional for Usability and User Experience – Foundation Level (CPUX-F)" status, an internationally recognised UX certification.
The Certified Professional in User Experience Foundation (CPUX-F) training and UX certification exam is ideal for learning how to apply user-centred design (UCD) and UX throughout your design process.
Following the user-centred design process of the International Standard ISO 9241, the training covers best practice UX research methods and experience design principles.
What will I learn?
The crash-course is a condensed version of the full CPUX-F course, which lasts 2 days, and it covers the same course curriculum. This crash-course is aimed primarily at UX professionals who already have some experience in the field but would like to have a solid understanding of the full user-centred design process and to gain the CPUX certification. It is also useful for those who work alongside UX professionals, and who want to learn about the UX process, understand the UX-language and to have more productive discussions about creating user-centred products and end-to-end experiences.
The CPUX-F training and certification exam covers the fundamentals of usability and user experience in the areas of:
· How to apply usability principles and design guidelines from the earliest stages of user needs research through to final evaluation
· Understanding and defining the context of use: procedures for analysis, user observation, interview, developing personas, scenarios, customer journey maps, and identifying user groups
· Learn how to gather and specify user needs and requirements including designing for accessibility
· Information architecture analysis techniques for effective navigation design
· Designing solutions: interface design heuristics and guidelines, low- and high-fidelity prototypes, dialogue principles, and best practice in error messaging
· Usability testing and other evaluation methods: a step-by-step approach to preparing and running usability tests, applying heuristic evaluations and designing insightful surveys
· Integrating UX with agile development and Lean UX techniques: How to apply user research and user-centred design in deadline driven projects
Is CPUX for me?
The Foundation level certification is perfect for UX Designers, Product Managers, Business Analysts, Software Developers and Designers. It will help anyone who works in UX, or who wants to learn how to apply the user-centred design process to create compelling, intuitive experiences based on user research and best practice. Passing the CPUX-F training and qualification exam will:
· objectively demonstrate recognised competence in the areas of usability and user experience.
· ensure that your knowledge of usability and user experience is completely up to date
· enable you to acquire knowledge and skills that follow the best practices and established conventions
· prove your knowledge of usability, user experience and user-centred design
· ensure that you as stakeholder are familiar with basic usability concepts so you can demonstrate and articulate your knowledge accordingly.
Schedule
9:00 AM – 1 PM: Pre-Exam Training: Instructor Chris Rourke will provide a pre-exam 'crash course' covering the curriculum of the CPUX-F course.
1 PM- 2:00 PM: Lunch
2 PM – 3:30 PM: The CPUX-F Certification Exam
Course modules & prices
We are flexible in whether you attend the training only or take the qualification exam as well. The options are as follows:
· Crash Course Only : £235 + VAT
· Exam Only : £290 + VAT
· Crash Course & Exam : £525 + VAT
CHI attendee and Group discounts – If you are attending the CHI conference you are eligible for a 15% discount. If 3 or more people from your organisation want to come, or if you'd like us to bring the training into your organisation, we can offer further discounts. Please contact us for further details.
Cancellation policy
The following cancellation policy applies to all bookings made:
· 30 days or more before training – full refund or attend a future course date
· 15-29 days prior to training – 50% refund
· 7-14 days prior to training – 25% refund
· 6 days or less prior to training – no refund
You are most welcome to send a substitute for the originally booked delegate at any time by notifying us of their details. User Vision reserves the right to cancel all or parts of the course if an insufficient number of people register for the course.
Your trainers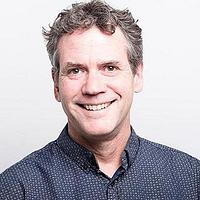 About Chris Rourke
Chris Rourke is our most experienced trainer and has been delivering training even before 2000 when he founded User Vision. He has conducted UX and human factors projects throughout the UK and Europe, working with many blue chip commercial companies and leading public sector organisations to provide UX and accessibility support. With a background in engineering psychology, Chris has worked on projects for a wide range of digital platforms including interactive TV, public kiosks, web and mobile.
Besides courses delivered through User Vision, Chris also delivers UX & usability training for Econsultancy, and has delivered in-house and public courses in Europe and the Middle East.
Areas of specialism: Information architecture, user research, interaction design principles, UX strategy, conversion rate optimisation and eCommerce usability.
Venue details
Jurys Inn, 80 Jamaica Street, Glasgow, G1 4QG