Navigation, Findability, & Information Architecture
Overview
The ability of visitors to find what they want on your site is critical. The ease of finding things is a reflection of how well users can navigate your site, and that navigation is based on the Information Architecture (IA) of your site.
IA is the science and art of labelling and organising your content so that your users can find what they seek easily. A properly constructed IA is the backbone of any good digital experience, whether it be on desktop or mobile.
We'll cover the role of Information Architecture and effective methods to apply throughout your design process. We cover the ways to research the content space with your users to start to understand their mental model, labelling preferences and the relative priority of your content. We discuss creating taxonomies (core structures for naming, describing and classifying content) and ways to determine contnt classification and labels.
The course will demonstrate and provide hands-on opportunities to use tools to help research the current and preferred IA with your users and then create an improved IA based on data.
The course will focus on browsing navigation but we will also discuss the role of in-site search engines and how you can learn and improve your site based on the search queries and results provided there. Finally, we will look at the various visual options for presenting menus and navigational structures, including tabs, hamburger menus and breadcrumb trails.
Choose this course if you are interested in ...
Fundamentals of Information Architecture

and key IA components such as taxonomies, categorisation, and labelling of your content.
How to perform the

research

that will provide the insights to create a better IA: interviews, surveys, card sorting, tree testing, search query analysis and more
How to design for

user expectations when creating an IA

: exploring user's mental models (thought processes), top tasks and decision-making processes.

Fundamentals of Search:

How to research the effectiveness of your current site search, analysing search queries, the role of metadata and your search database.

Tools and methodologies

available to create, analyse and test site structures. How to run card sorting and tree testing activities and how to apply insights to create an optimised IA.
How to document

information architectures

, including site maps, blueprints and content inventories
Which types of

navigational structures and designs

(menus, etc) you can adopt to help guide your users through your site and make content easily findable.
What to expect on the day
Throughout the day, we run several activities, based on case study material, where you will get the opportunity to run card sorts, analyse the results and then create and then test an IA. You will take away ideas and methodologies that you can apply immediately. During the hands-on activities, you will work on your own and collaborate with fellow classmates in groups.
You will receive a PDF of all training materials and course activities. There is no exam in this course but all successful participants will receive a certificate of completion at the end of the day.
Cancellation policy
The following cancellation policy applies to all bookings made:
30 days or more before training – full refund or attend a future course date
15-29 days prior to training – 50% refund
7-14 days prior to training – 25% refund
6 days or less prior to training – no refund
You are most welcome to send a substitute for the originally booked delegate at any time by notifying us of their details. User Vision reserves the right to cancel all or parts of the course if an insufficient number of people register for the course.
Your trainers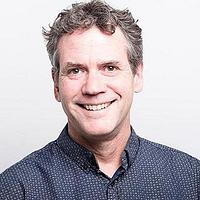 About Chris Rourke
Chris Rourke is our most experienced trainer and has been delivering training even before 2000 when he founded User Vision. He has conducted UX and human factors projects throughout the UK and Europe, working with many blue chip commercial companies and leading public sector organisations to provide UX and accessibility support. With a background in engineering psychology, Chris has worked on projects for a wide range of digital platforms including interactive TV, public kiosks, web and mobile.
Besides courses delivered through User Vision, Chris also delivers UX & usability training for Econsultancy, and has delivered in-house and public courses in Europe and the Middle East.
Areas of specialism: Information architecture, user research, interaction design principles, UX strategy, conversion rate optimisation and eCommerce usability.
Course Access
You will receive an online link to access the course in the coming days.