Advanced Usability Testing & Evaluation Certification (CPUX-UT)
This event has passed.
Overview
User Vision is offering an advanced course for the internationally recognised UX professionals qualification – Certified Professional for Usability and User Experience (CPUX) Usability Testing and Evaluation. This is available to those who have passed the CPUX-Foundation exam.
Our training provides a professional 3-day UX certification programme covering usability evaluation methods and theories – in particular usability testing. It was created in association with the International Usability and User Experience Qualification Board(this will open in a new window) (UXQB) and, like the Foundation course, there are plenty of hands-on exercises to apply your skills. It is independently assessed/certified by the International Software Quality Institute (iSQI)(this will open in a new window) through a two-part exam covering both theory and practical demonstration.
What will I learn?
Test Planning
Creating test plans and scripts
Types of test tasks to build into your test
Pilot studies
How to perform accurate recruitment
Running test sessions
Essential pre-test preparation
Briefing participants
Pre-session interviews
Moderation methods for effective testing
De-briefing
Software and tools for running usability tests
Communicating results
Analysis of your results
Test reporting
Applying the KJ-method for prioritisation
Creating Video highlights
Quantitative usability tests
and statistics
Other types of usability testing
Discount (guerrilla) usability testing
Remote & unmoderated testing
RITE
Retrospective recall
Eye-tracking
A/B Testing
Ethical guidelines for usability tests
Making a case for usability testing with your colleagues
Other usability evaluation methods
Usability Inspections
Surveys
Course modules and prices
Like with the Foundation course, we offer options in how you get this qualification. You can choose to take the full three-day course concluding with the independent theoretical and practical examination, or you can take the certification exam on its own. The options are below:
Full 3 day course and certification with independent theoretical and practical examination, £1,650 + VAT
Certification only: independent theoretical and practical examination, £550 + VAT
Prerequisite: To take the CPUX-User Testing course, attendees must have passed the CPUX-Foundation exam.
Cancellation policy
The following cancellation policy applies to all bookings made:
30 days or more before training - full refund or attend a future course date
15-29 days prior to training - 50% refund
7-14 days prior to training - 25% refund
6 days or less prior to training - no refund
You are most welcome to send a substitute for the originally booked delegate at any time by notifying us of their details. User Vision reserves the right to cancel all or parts of the course if an insufficient number of people register for the course.
Your trainers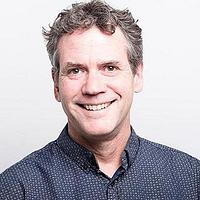 About Chris Rourke
Chris Rourke is our most experienced trainer and has been delivering training even before 2000 when he founded User Vision. He has conducted UX and human factors projects throughout the UK and Europe, working with many blue chip commercial companies and leading public sector organisations to provide UX and accessibility support. With a background in engineering psychology, Chris has worked on projects for a wide range of digital platforms including interactive TV, public kiosks, web and mobile.
Besides courses delivered through User Vision, Chris also delivers UX & usability training for Econsultancy, and has delivered in-house and public courses in Europe and the Middle East.
Areas of specialism: Information architecture, user research, interaction design principles, UX strategy, conversion rate optimisation and eCommerce usability.
Course Access
You will receive an online link to access the course in the coming days.