World Usability Day 2016 – The Panel
22 November 2016 - Amy McInnes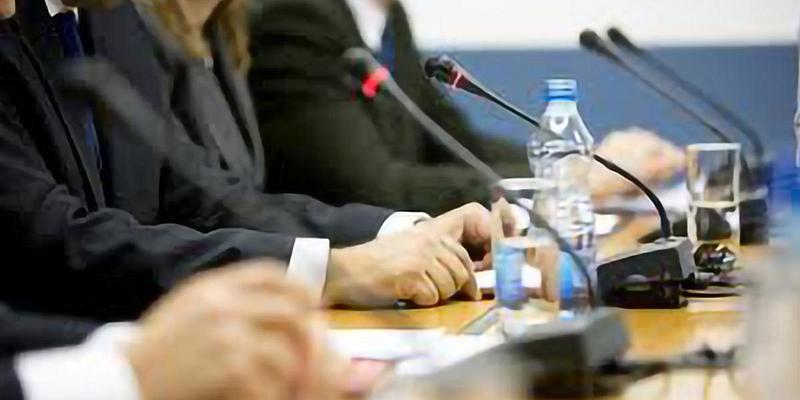 A slightly trickier subject for World Usability Day(this will open in a new window) this year did not phase our panel members who once again drew in a large crowd to hear their views on 'sustainability' and 'behaviour change'. The crowd also brought with them some thought provoking questions which certainly made everyone think more about the ethics surrounding behaviour change.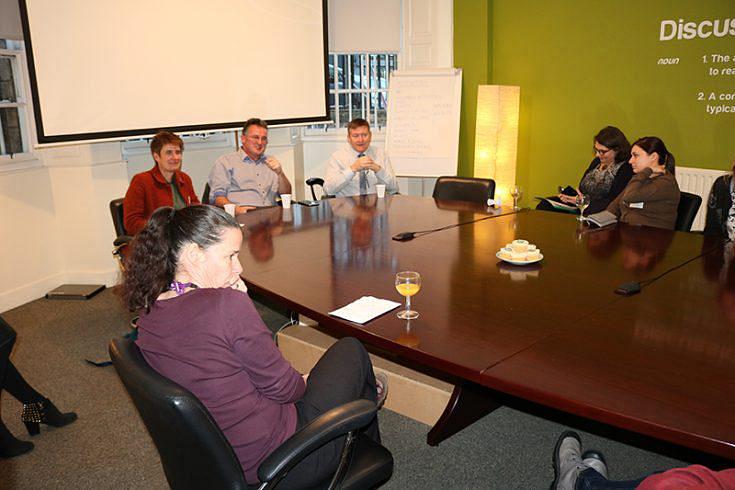 On the panel this year we welcomed:
Ross Tuffee Co-Founder of DOGFI.SH Mobile Ltd who provide Enterprise Mobile Services to clients across the globe. Their work has led them to win various awards, most recently that of 'best app at Herald Scottish Digital Business Awards(this will open in a new window)' for their Sugar Smart app(this will open in a new window) they developed for Public Health England. An excellent example of behaviour change.
Gerry McDonald Product Manager at Airwave Application Services (A Motorola Solutions Company) / Kelvin Connect. Kelvin Connect(this will open in a new window) is a subsidiary of Airwave and delivers comprehensive and flexible mobile information solutions to the police and criminal justice, and health and social care sectors. Airwave have created an electronic notebook that has enabled mobile workers such as the police and nurses to access critical information wherever they are (behaviour change in the way they do their jobs). Not only does this mean a better service for the public, but it also means reduced paper (sustainability!).
Teresa Bray Chief Executive of Changeworks(this will open in a new window), a company dedicated to behaviour change around sustainability. The primary goal of Changeworks is to encourage individuals and companies to reduce their impact on the environment. The team at Changeworks have been working closely with householders on how to reduce waste and energy use, and has become Scotland's most successful recycling service.
Our key discussion points were around the following questions: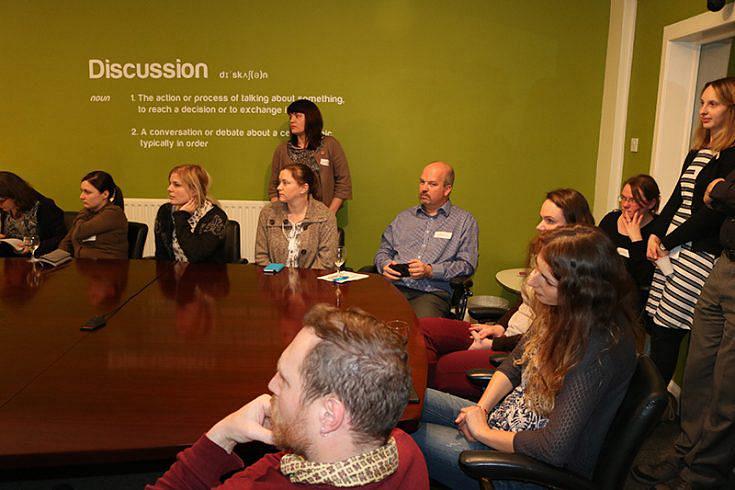 The impact of sustainability and behaviour change on product/service design
How do companies involve their audience in their design process?
Future opportunities for changing behaviours through design
A huge thank you to our panel members and to the audience members for contributing their questions. We'd love to hear your thoughts on these questions? How has your industry tackled them? Where do you see sustainability and/or behaviour change having the biggest impact?
Leave a comment below and join in the discussion.
You might also be interested in...
We're off to see the wizard …!
5 December 2018
Voice is a new paradigm for us UX'ers and being interested in voice as a new technology and communication in general, we wanted to learn more about how we go about creating and testing Voice Experiences. See what we did at our recent event.
Read the article

: We're off to see the wizard …!
Putting accessibility on the agenda
30 November 2018
Our clients got 'hands-on' with our accessibility simulation gloves, learnt more about the new WCAG 2.1 directive, and how to get accessibility on the agenda.
Read the article

: Putting accessibility on the agenda