Voice prototyping with Alexa Blueprints
2 December 2019 - Steven Fullerton

More than 5 years on from the launch of Amazons Echo devices, there are over 12.5 Million smart speakers in the UK. A staggering 65% of these are powered by Amazons Alexa smart voice assistant. Compared to smart phones, a huge percentage of users use a very small number of additional apps or "skills" beyond the built-in functionality of the device. In general, the number of voice skills available is significantly lower than mobile device apps. This may be put down to when organisations consider making a voice experience, they are often unsure where to start and what functionality to include.
Amazon have, taken steps to lower the barrier to entry in creating additional skills for Alexa over the years. There is a vibrant community for developers and plentiful resources and documentation from Amazon to help would-be developers get started. Instead of jumping straight into development, we recommend creating a prototype to test your idea, regardless of platform, and voice is no different. Testing your concept with users early and often helps you understand how your product will be used and is most cost effective before development starts.
At User Vision, we've explored "Wizard of Oz" testing as a method of prototyping a voice app. This involves the creation of any audio that might be a response for the system and then using a sound board to respond to a user with the appropriate response. This works well for skills that may require extended back and forth between a user and a device. But if you have a skill idea that is a very simple exchange, using an Alexa "blueprint" is a great way to test if building a skill is right for your organisation.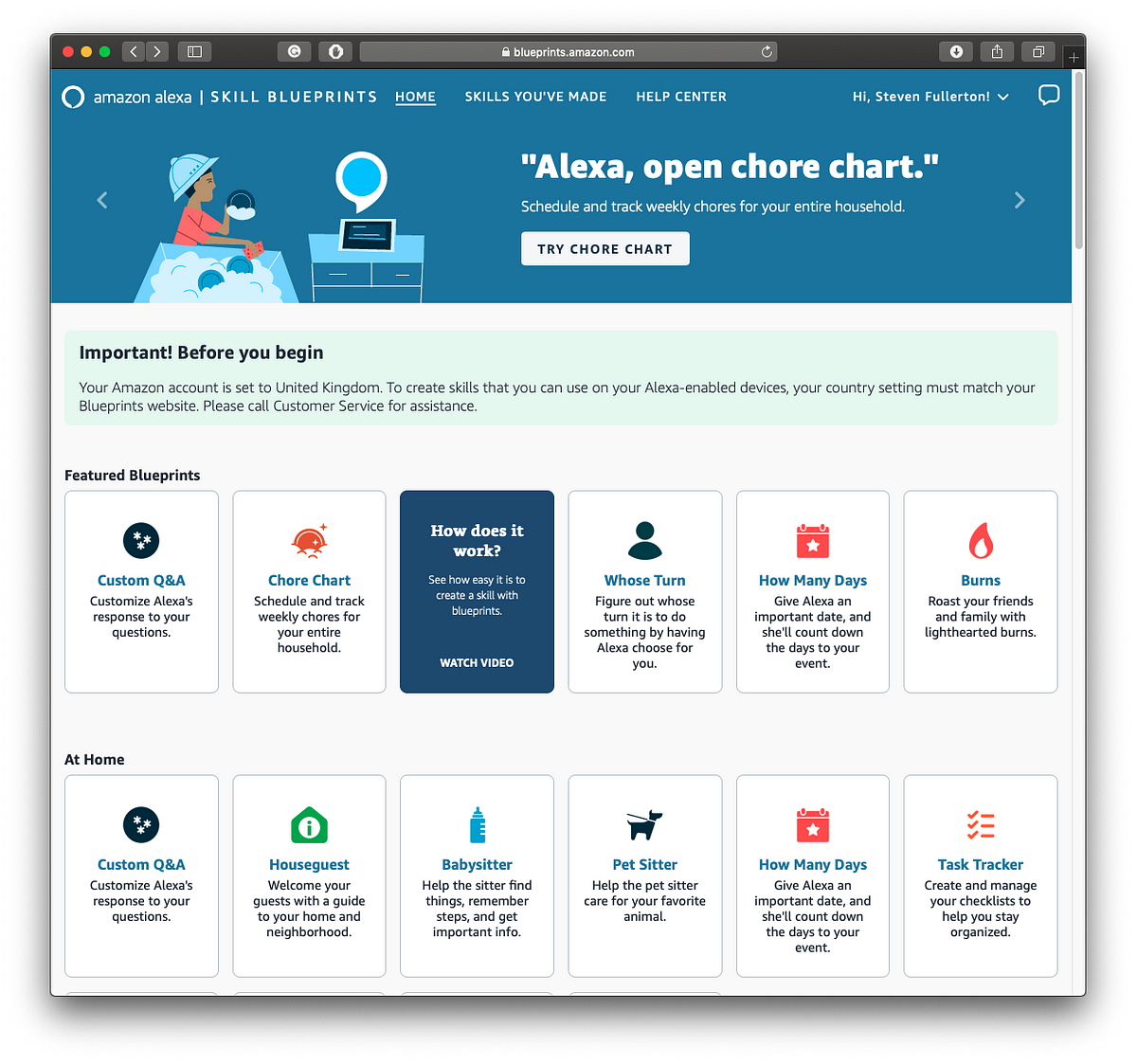 Described by amazon as "your own personal Alexa skill", Blueprints allow those of us who don't currently poses the skillset to create our own skills from scratch. These are working skills that work on any echo devices you have, and some can be published to be shared publicly.
As the name implies, the platform hosts a large collection of pre-set templates for you to quickly create a skill simply by entering text into the format required. Some examples include "Onboard", a guide to welcome new-starts to your business and to provide wayfinding information for the office. You would add the location of places and steps to complete admin tasks that may be frequently asked.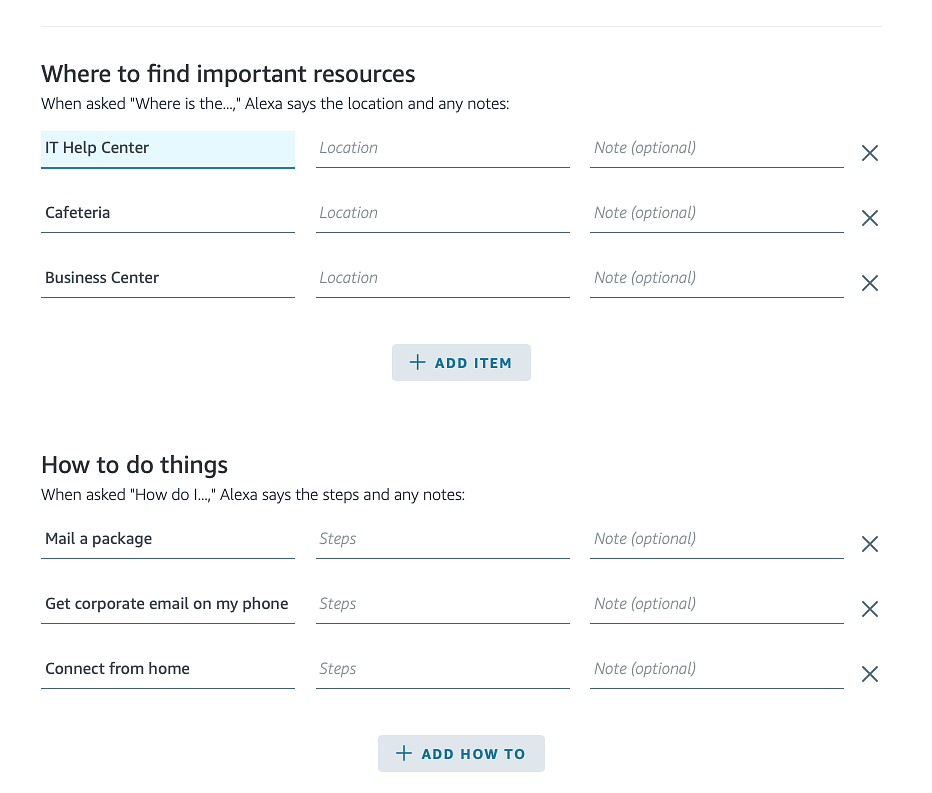 Some more trivial examples include a chore chart, that allows you to assign chores to people who can then let Alexa know when these have been completed.
From a prototyping perspective, there are two generic blueprints that can be shaped to your own requirements. A custom Question and Answer blueprint, and a facts blueprint. The Q&A blueprint allows you to add multiple ways (such as questions) that will make Alexa return a specific response. Although it doesn't allow anything more complex, this can be used to test how people would react to your Alexa skill.
Prototyping can help you get the buy in required to build your alexa skill, or potentially send you back to the drawing board without the cost or frustration of shipping the wrong product to your customer.
You might also be interested in...
We are family!
11 September 2020
User Vision has joined together with the best in class research, insight, innovation, econometrics and analytics organisations to create a powerful and unique offering - meet Destination 5.0!
Read the article

: We are family!
Everyday accessibility
21 May 2020
User Vision is celebrating Global Accessibility Awareness Day on 21st May. It's an area we've been passionate about and promoting for the past 20 years! Watch our video to learn more.
Read the article

: Everyday accessibility