User Vision placed on Government DOS 5 Framework
9 March 2021 - Chris Rourke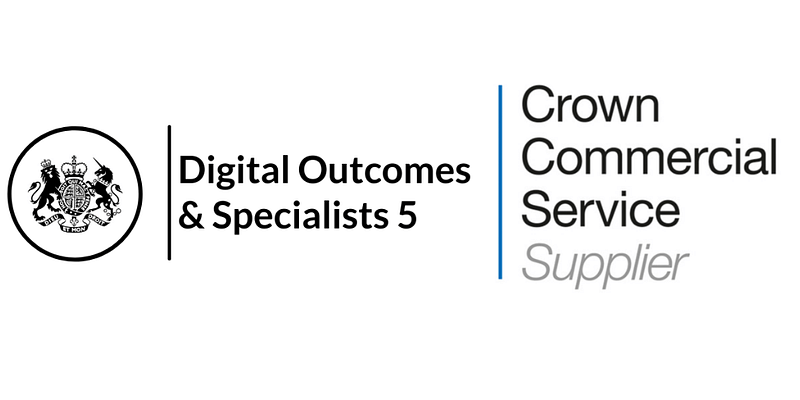 User Vision is proud to have been awarded a place on the latest UK government-mandated agreement for Digital Outcomes and Specialists (DOS 5) Framework. The 12-month agreement, which came into effect as of 20 January 2021, enables the UK's public sector to seamlessly procure services based on their project's requirements.
We have been placed on three categories that will help the public sector create user-centred digital solutions and services:
Digital Outcomes

: to provide teams to build and support a digital service.

Digital Specialists:

to provide individual specialists to work on a service, programme or project.

User Research Studios

: to provide physical space in which to conduct user research
The DOS 5 enables central government and the wider public sector to select pre-approved suppliers to tender for projects specifically in the digital space. It is expected to handle project values of approximately £1billion over the next few years.
This new Crown Commercial Service system offers access to User Vision's experts who can work with in-house public sector teams. User Vision has a wide variety of products and services available on DOS5 to ensure a positive user experience in government service delivery, from user research through to design consultancy, accessibility evaluations and many types of usability testing. We have a long track record of work with government clients ranging from local councils to GOV.UK, and we look forward to future UX and service design opportunities through the Digital Outcomes and Specialists 5 Framework.
Our presence on DOS5 augments our existing offering under the other major UK Government catalogue, G Cloud 12 where we offer 27 user experience and user-centred design services.
For more information on User Vision's DOS 5 or GCloud services, visit the Digital Marketplace(this will open in a new window), or contact us directly at hello@uservision.co.uk.
You might also be interested in...
Global Accessibility Awareness Day 2022
19 May 2022
Today is Global Accessibility Awareness Day, held every year to get everyone talking, thinking and learning about digital access and inclusion. With more than one billion people with disabilities/impairments worldwide, it's a day that deserves to be celebrated.
Read the article

: Global Accessibility Awareness Day 2022
What's new with WCAG 2.2?
19 July 2021
The next major iteration of the Web Content Accessibility Guidelines (WCAG) is on the way! The World Wide Web Consortium (W3C) is currently preparing to publish version WCAG 2.2. A Working Draft is available now which intends to better reflect the experience of people with disabilities. This article aims to help you understand the WCAG 2.2 Success Criteria and what these changes mean for your website or application.
Read the article

: What's new with WCAG 2.2?