The UX Toolbox - Usability Testing
8 January 2018 - Stephen Denning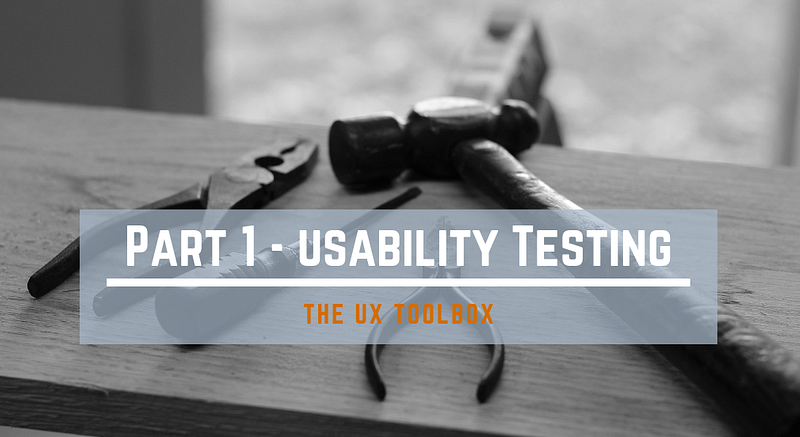 Insight through observation
To create truly user-centred designs and great user experiences, we need to involve the people who will use our products or services at the end of the day. Usability testing is a key method that allows design team to capture users' input throughout the design and development process.
Usability testing is one of the most important and long-established techniques in the UX toolbox (the first mention of this type of testing dates back to the 1960's). It involves capturing a current or potential customer's interaction with a digital solution, allowing for the identification of potential problems before they become part of the project's final design.
Unlike techniques such as surveys and market research which gather opinions, usability testing is a systematic approach that uses observation and questioning to understand how users behave and react in a realistic situation.
What is involved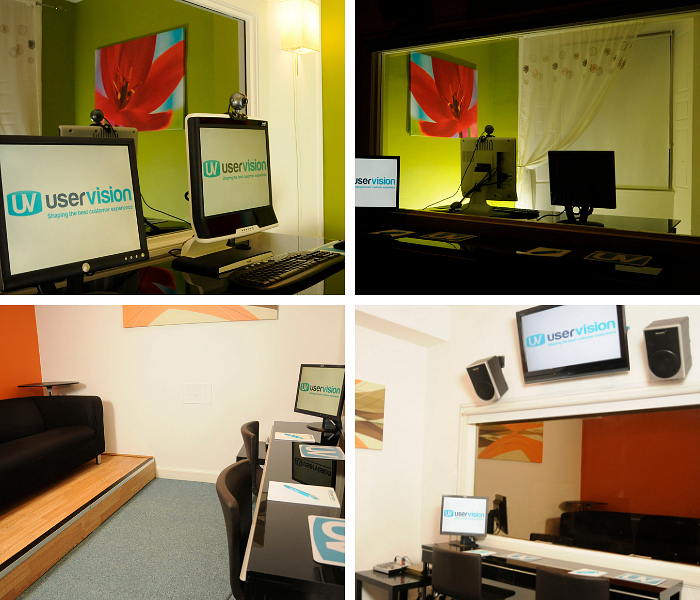 Usability testing involves recruiting real target users and running one-on-one sessions with them. Realistic scenarios are devised for the participant to complete, based on business objectives and typical usage of similar systems. The moderator then observes as the participant undertakes the tasks while describing their experience and strategies as they go. Throughout the process, the moderator observes their behaviour and where necessary asks questions to better understand the person's experience.
Other tools such as eyetracking and emotional response can also be integrated into the testing for additional insights.
The moderator records each session and takes notes throughout, using this information to describe the findings and make recommendations for improvement at the conclusion of the study.
The number of participants required for effective usability testing depends on many factors (what is being tested, when it is being tested, how many user groups there are), but useful insight can usually be gathered with relatively small numbers and many tests are performed with 5-15 participants.
Where should testing happen?
Testing can be undertaken in a specialised usability testing lab (like our Edinburgh lab), or a more informal setting such as an office or a café, depending on the situation. Tests can also be conducted remotely, using video conferencing and screen sharing tools. This can be advantageous if your target user group are geographically dispersed.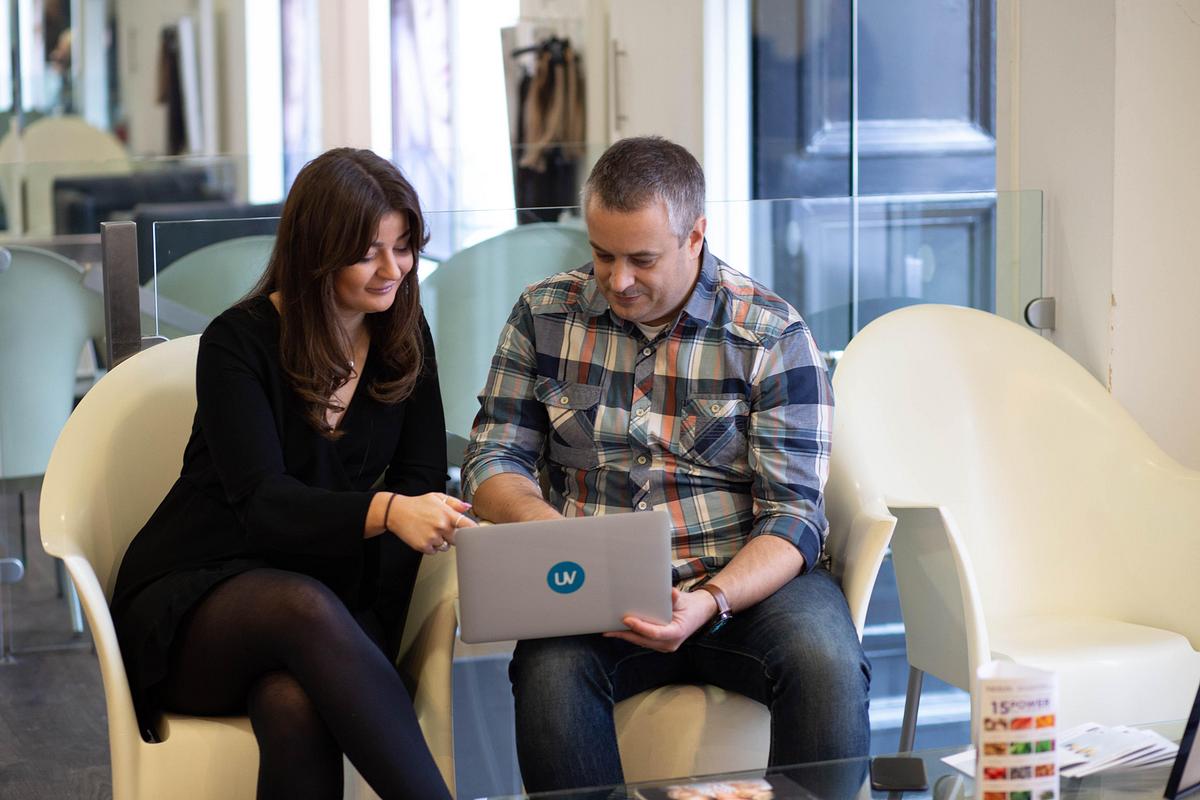 What can be tested?
Anything! Usability testing can be performed on digital or physical products; on sketches, prototypes or finished products; on laptops, mobiles and tablets. At User Vision we have conducted usability testing on everything from websites and apps, to paper bank statements, baby car seats and tourist information centres, as shown in our project work. As long as there is something that a user can use to demonstrate how they would complete a task, it can be tested.
Early ideas can also be tested, using sketches or early prototypes. People are very good at what is known as "suspension of disbelief", that is, the ability to imagine that a sketch of a website is actually a website and to interact with it as such. Which brings us on to…
When should testing happen?
Usability testing should ideally happen early and often. The earlier in the process that the testing process begins, these easier and cheaper it is to implement changes (see diagram below). Often testing is left until a product is close to completion. By this point it is both difficult, and expensive, to make changes based on the feedback.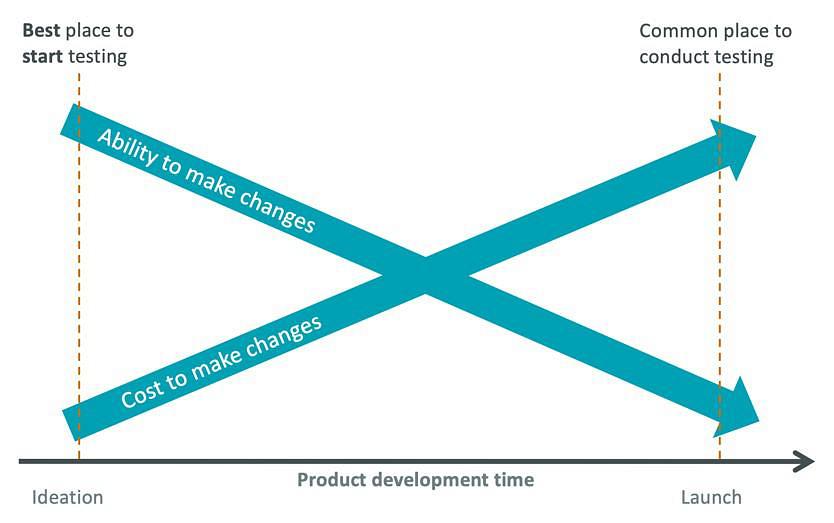 Testing can begin with early sketches and progress through iterations of prototyping and development. At each stage new lessons are learned and course corrections can be made to ensure that the final product delivers an excellent user experience.
As a general rule, if you think you are ready to test, then you are probably starting too late. Better to test with something, no matter how incomplete or imperfect, than to run out of time and not test at all!
Whether you are developing a new product or digital solution, usability testing delivers essential empirical insights at any stage of the process. The direct feedback from users builds their needs into the design, helping you to create a truly compelling and successful user experience.
To find out more about how usability testing can help you to understand your users' experience and rectify issues early, send us an email - we'd love to help!
You might also be interested in...
What's new with WCAG 2.2?
19 July 2021
The next major iteration of the Web Content Accessibility Guidelines (WCAG) is on the way! The World Wide Web Consortium (W3C) is currently preparing to publish version WCAG 2.2. A Working Draft is available now which intends to better reflect the experience of people with disabilities. This article aims to help you understand the WCAG 2.2 Success Criteria and what these changes mean for your website or application.
Read the article

: What's new with WCAG 2.2?