Smart homes – but are they intelligent?
16 December 2019 - Ed Chandler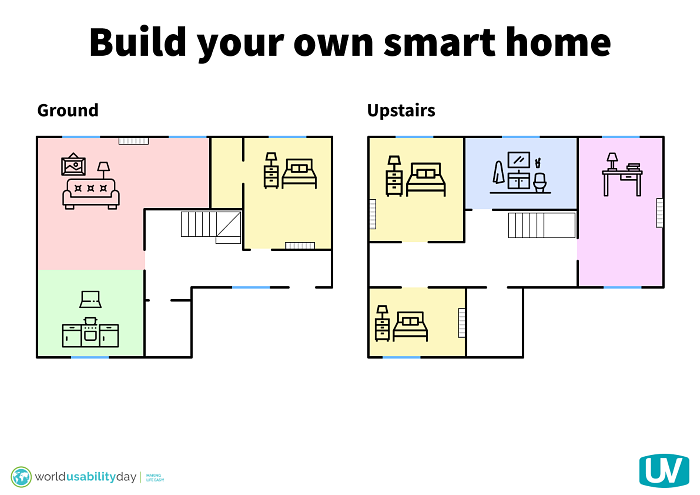 Smart home technologies have proliferated over the last few years as part of the expansion of the Internet of Things. Whilst a lot of these technologies use the same or similar connectivity protocols (Zigbee, Z-Wave or WiFi), they rarely interact with each other in a way that would benefit the user nor are they necessarily easy to set up and use.
With most of the devices, there is a requirement for the user to understand the technology, to create the "actions" which make the product smart, or to change behaviour (like not switching the lights off) in order maintain the smart functionality.
For World Usability Day we explored this in detail through discussion and examples of what people do in their homes to make the smart technology work in a way they want to.
We also had a mock house blueprint where people could make it smart by attaching smart devices onto it and then write the conditions for us.
Three of the main outcomes of the discussions at our session were that:
Different devices often don't work/talk to each other in the way that users would like, e.g. smart lights in the hall not being able to be activated when the door camera detected that someone was at the front door.
Excessive complexity in setting devices up to work in a way that met users' needs means that many users stop using the products in a smart way, e.g. having to avoid using the light switches on the wall as they interfered with the ability to programme smart lights to switch on/off.
Devices require very specific conditions or voice commands to make them work as expected, e.g. having to utilise convoluted voice commands to get a smart speaker to turn the lights on in the dining room.
The discussions highlighted that more user research is essential in order to understand the context of use and gather insights into how users are using these technologies. Performing ethnographic studies to observe and gather insight over time as people use these technologies would be critical as part of any user led enhancements. This approach would enable product teams to design smart devices that are more user centric and better fit into the way people work. That being said, one of the biggest issues that users still face is the lack of interconnectedness between different brands. Only through these companies coming together to provide better cross-platform support (which is starting to happen to a limited extent) will we really achieve the level of integration required to realise the vision of a connected and smart home environment.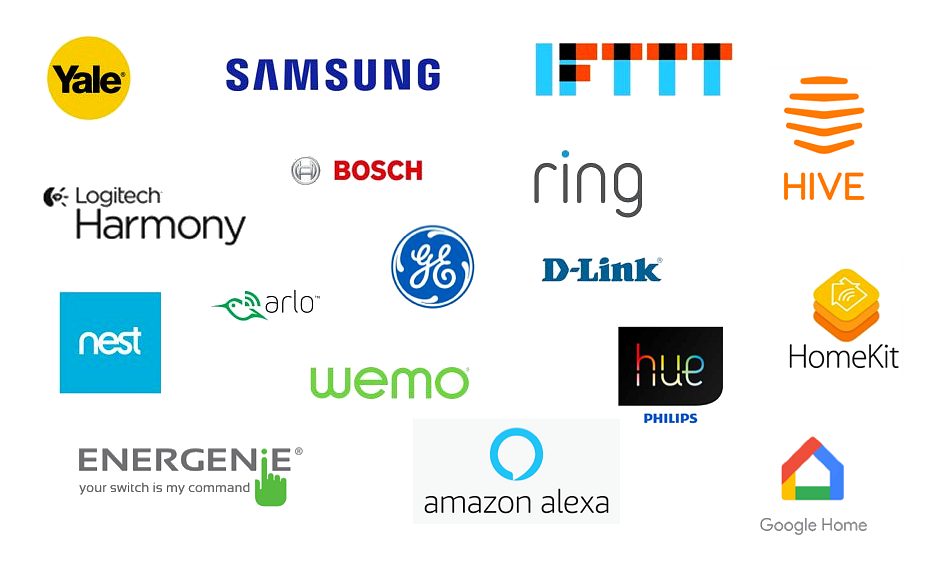 You might also be interested in...
We are family!
11 September 2020
User Vision has joined together with the best in class research, insight, innovation, econometrics and analytics organisations to create a powerful and unique offering - meet Destination 5.0!
Read the article

: We are family!
Everyday accessibility
21 May 2020
User Vision is celebrating Global Accessibility Awareness Day on 21st May. It's an area we've been passionate about and promoting for the past 20 years! Watch our video to learn more.
Read the article

: Everyday accessibility