My first UX Scotland conference
19 June 2015 - Jessica Cameron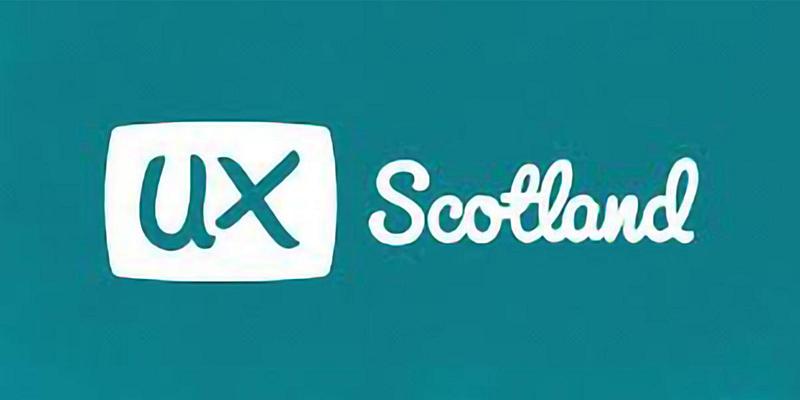 June was a big month in user experience for me – I joined User Vision as a UX Consultant, and I attended my first UX Scotland conference(this will open in a new window). The conference was held right here in Edinburgh, on 11th and 12th of June, at Our Dynamic Earth.
Conference Highlights
We had amazing weather, which meant plenty of opportunities to learn informally from other UX folks in the sunshine.
There were one or two other ways to relax too.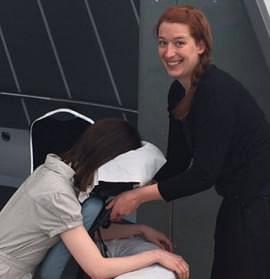 Between massages, I aimed to sample a broad range of the 25 exciting presentations and workshops on offer. While it's not easy to pull out just a few highlights from such a full programme, I find that the bits I remember best as I write this are the ones that shifted my way of thinking about the user experience.
Two sessions in particular got me thinking in new ways about how best to promote the user experience in a time of rapid technological change.
Keynote speaker Jane Austin of The Telegraph spoke about how her team approached the task of engaging users, and segued into a discussion of the mobile as a 'digital cigarette break'. She highlighted the ethical implications of tricking users into engaging with your site, as opposed to drawing them in with valuable content.
Her reminder to think about the impact of your design on the world – and the impact of technology on yourself – really resonated.
Everett McKay of UX Design Edge led a great session on effective design reviews. While primarily aimed at the UX designer looking to elicit useful feedback, hearing about the designer's take on less useful feedback was instructive.
It was a good reminder that even the most well-intentioned feedback can come at the wrong time to be of much use.
His talk really got me thinking about how best to structure the feedback and recommendations that we provide on the research side.
Learning more about UX research techniques
I also appreciated sessions that focussed on the practical aspects of user research and design.
As I was preparing to run my first round of international remote testing the very next week, it was extremely helpful to hear Rachel Littlefair of The UX Agency present a round-up of the best and worst of the remote testing tools available.
Jane Guthrie from Slalom led a good session on how to sell your UX vision, emphasising the importance of identifying stakeholders and their expectations in advance.
User Vision at UX Scotland
I've been learning all about User Vision these past few weeks, and I was glad to be able to hear our own Abi Reynolds and Stephen Denning present on UX Strategy.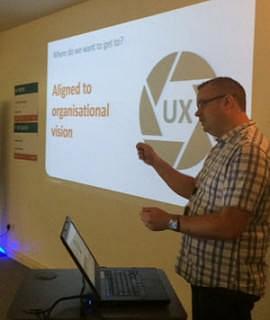 They drew in attendees by promising to spend the second half of the workshop outside, which was an ideal setting for getting us all thinking about the levels of UX maturity we'd seen in the organisations we'd worked with.
They reminded us of the importance of vision and communication in putting the user experience at the centre of the development process, and offered a roadmap on how to get that experience to where it ought to be.
Reflections
I had a great time, mixed and mingled with like-minded professionals, and took away new insights and ideas to inspire my own UX research. Being from the States myself, I also got a kick out of just how many Americans came all the way to Edinburgh to speak at the conference.
One thing I would have liked to see was more interactivity – while I learned an awful lot, having the opportunity to put those ideas into practice in more experiential sessions would have been nice.
Did you attend UX Scotland this year? What did you learn from the conference?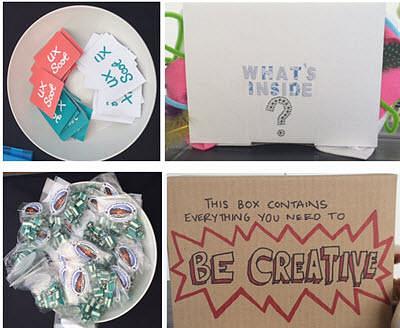 You might also be interested in...