'Mobilegeddon' – is your site mobile friendly?
23 April 2015 - Amy McInnes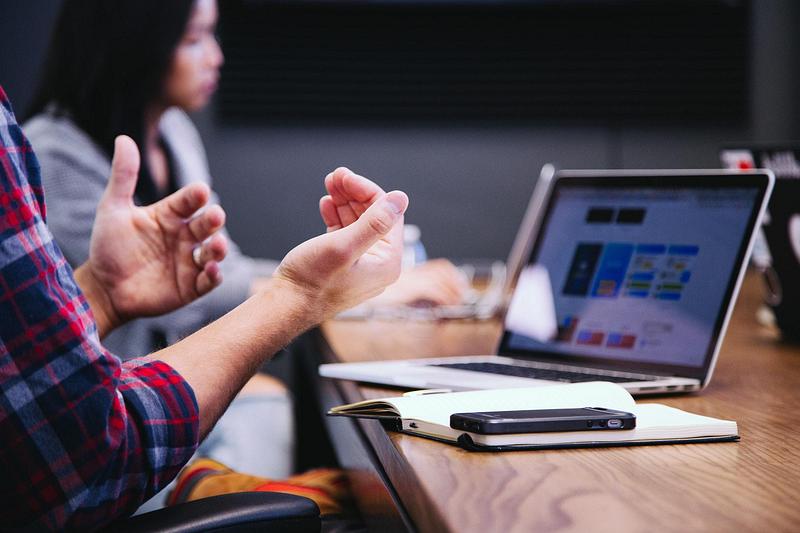 From the 21st of April, a site's 'mobile friendliness' will now play a key role in the way it is ranked on Google's mobile search results. Key factors Google will be checking are load times, responsive design elements, and mobile best practise…basically all the elements that affect the user's experience of a site viewed on a small screen.
Do the test
The algorithm change acknowledges the importance of having a site designed for mobile, such as through a responsive or adaptive design.
There are still sites that are not considering the mobile user experience, and as such, are failing to provide their users with the right content, in the right format, for the right journey. This in turn leads to high bounce rates, frustrated users, and low conversion rates.
Google therefore want to reward websites that do provide content that is 'relevant and timely, but also easy to read and interact with on smaller mobile screens.(this will open in a new window)'
Do a quick check of your site with Google's mobile-friendly test(this will open in a new window).
For example here's the User Vision site: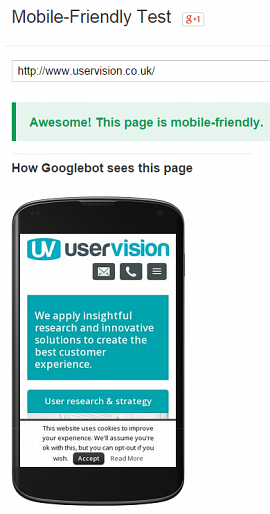 Consider your mobile UX
To ensure that your website stays in the top search results, you need to make sure your site is user-friendly and relevant, across devices. Areas you should address that Google will favour:
Reduce page load times
Provide readable text sizes
Remove the need to pinch and zoom
Supply content that fits into the screen removing unnecessary scrolling
Increase spacing around links/elements is implemented to ease tapping of required content
Remove the requirement for Flash
What this means
No longer is it OK for the mobile experience to be as good as the desktop, it should be better. To do this, it's key that you understand your users and offer up the right content/experience to them on their mobile.
This update will certainly hurt the rankings of those companies who have ignored mobile so far. However from a UX perspective, these users were already getting a poor experience so hopefully this will encourage businesses to change…to consider the user!
You might also be interested in...