Jessica makes the BIMA 100!
21 May 2018 - Jessica Cameron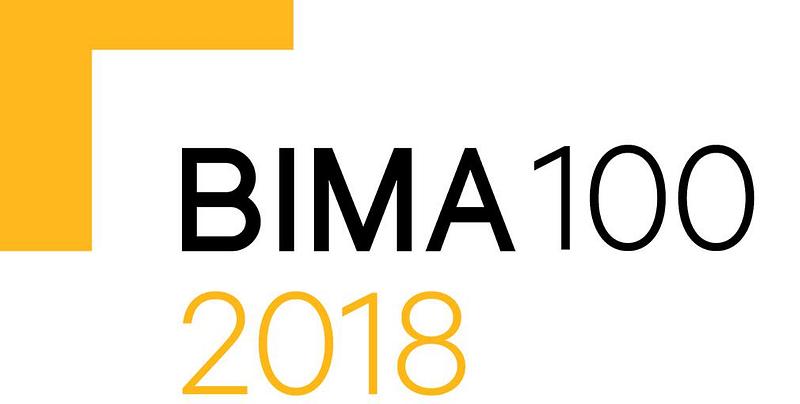 It was a beautiful day in London on 9 May, and I was lucky enough to be able to enjoy a little sunshine in the afternoon before putting on my cocktail dress for the BIMA 100 and Digital Hall of Fame awards that evening! I was thrilled to be nominated as one of this year's BIMA 100, in the UX and Design Stars category, and really excited to make the trip down to London to celebrate with the other nominees.
The main event
The event took place at the impressive Ham Yard Hotel in Soho. We were greeted with sparkling wine and canapés (the pesto risotto cones and lentil cakes, in particular, were amazing), before proceeding into the Theatre for the awards ceremony. Not only were 100 of us honoured for our achievements in the past year, but Dr. Sue Black and Saul Klein were inducted into the BIMA Hall of Fame. I was particularly inspired by Dr. Black's stories about the importance of persisting in the face of obstacles, as well as her insights into the power of social media to unite people around important causes (like saving Bletchley Park, of course).
Representing UX in Scotland
It was fantastic to be there on behalf of User Vision and to help represent digital media in Scotland. I met incredible people doing very impressive work, and I'm definitely humbled to be counted among them. It's really gratifying to be recognized for the work I've done in the past year to champion UX at User Vision – collaborating with BIMA to take part in their breakfast series and plan a lecture at the Glasgow School of Art, continuing to give talks at UX conferences(this will open in a new window) whenever I can(this will open in a new window), and developing (and of course speaking about(this will open in a new window)) a new technique for competitor benchmarking.
After such a great year, I'm looking forward to what the rest of 2018 has to bring!

You might also be interested in...
Everyday accessibility
21 May 2020
User Vision is celebrating Global Accessibility Awareness Day on 21st May. It's an area we've been passionate about and promoting for the past 20 years! Watch our video to learn more.
Read the article

: Everyday accessibility
Smart homes – but are they intelligent?
16 December 2019
Part of our World Usability Day 2020 series. Smart home technologies have proliferated over the last few years as part of the expansion of the Internet of Things. Whilst a lot of these technologies use the same or similar connectivity protocols (Zigbee, Z-Wave or WiFi), they rarely interact with each other in a way that would benefit the user nor are they necessarily easy to set up and use.
Read the article

: Smart homes – but are they intelligent?