Everyday accessibility
21 May 2020 - Keith Allan & Harjit Dhanda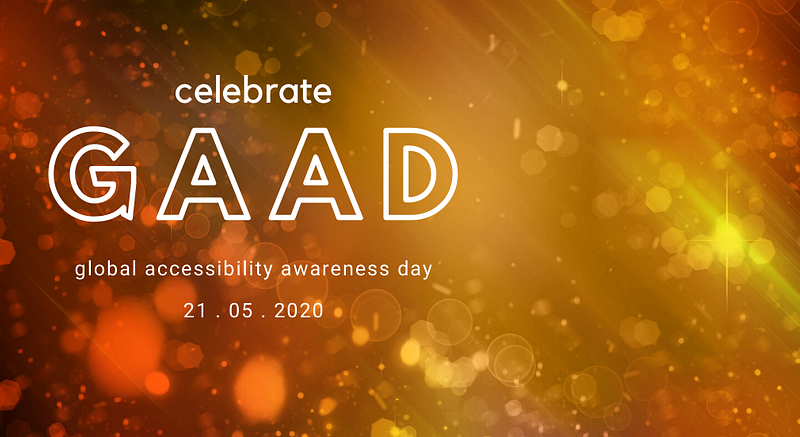 At User Vision, we champion accessibility and believe that the best user experience is one that works for all users, regardless of abilities or impairments. Global Accessibility Awareness Day (GAAD) is an excellent opportunity to raise awareness and celebrate digital access and inclusion.
The term 'assistive technology' is often used to describe the devices or systems that help to maintain or improve an individual's ability to do things in everyday life. Some examples of assistive products include hearing aids, spectacles, wheelchairs, prostheses, and communication aids, to name but a few.
Assistive technology is all around us, and it's for everyone. So we thought we would share what accessibility tools the User Vision team use to make their lives (and their family members' lives) easier in the form of a short video.
Many of these assistive products may seem small but they have a big impact on people's daily lives. They are more than just gadgets and have become accessibility tools for many people. This video highlights the value of accessibility and how important it is to make things easier to use for everyone.
Happy GAAD 2020 everyone!
You might also be interested in...
Global Accessibility Awareness Day 2022
19 May 2022
Today is Global Accessibility Awareness Day, held every year to get everyone talking, thinking and learning about digital access and inclusion. With more than one billion people with disabilities/impairments worldwide, it's a day that deserves to be celebrated.
Read the article

: Global Accessibility Awareness Day 2022
What's new with WCAG 2.2?
19 July 2021
The next major iteration of the Web Content Accessibility Guidelines (WCAG) is on the way! The World Wide Web Consortium (W3C) is currently preparing to publish version WCAG 2.2. A Working Draft is available now which intends to better reflect the experience of people with disabilities. This article aims to help you understand the WCAG 2.2 Success Criteria and what these changes mean for your website or application.
Read the article

: What's new with WCAG 2.2?