What does engagement in UX mean to the Games & Lottery Industry?
25 November 2014 - Abi Reynolds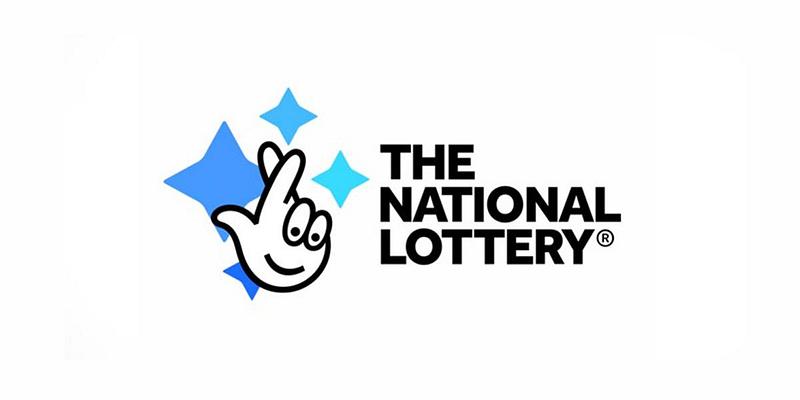 During World Usability Day 2014 we were delighted to host a panel of industry experts talking about engagement in the Games and Lottery Industry. I've provided a brief recap of what was covered and why, from a UX perspective, engaging with your users is so important.
The panel
We had Ricardo Viana, Lead Designer at Reloaded Productions; Stefan Pearson, eGaming Marketeer at People's Postcode Lottery; and Tanya Laird, Founder of Digital Jam and Gaming Expert. I spoke about my previous experience as UX Research manager in Paddy Power Dublin.
We had lots of interesting discussions on the day and below is a summary of some of the key questions from the session.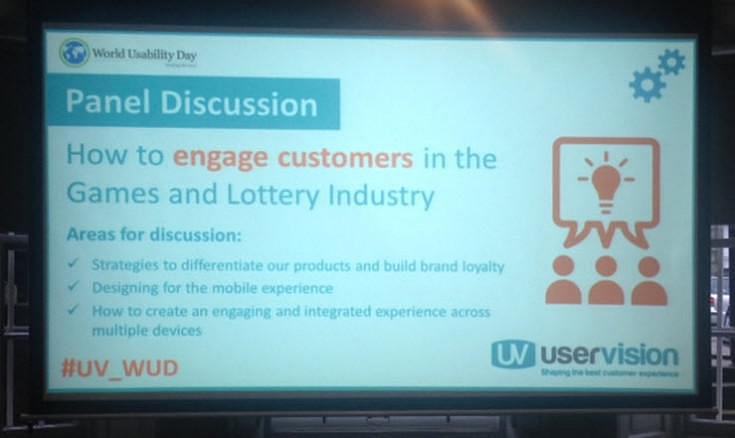 What does engagement mean in your industry?
One of our key questions focused on the impact of engagement in gamification. For me while I was in Paddy Power, engagement was about creating products and services that are 'sticky' and compelling. Basically, services that customers want to come back to.
Stefan spoke about the challenges of managing a white labelled product e.g. a product that is basically the same for you and your competitors. In order to encourage engagement in a product like this, it is hugely important to focus on promoting a strong brand and focusing on other differentiating features such as the charities that People's Postcode Lottery support(this will open in a new window).
On the other hand, for the Gamers, Tanya and Ricardo, engagement is more about designing for an 'emotional state' that players experience when they in a game.
Furthermore, it's about looking at the mechanics of a game that can increase that engagement.
Recap
Engagement can be about creating compelling 'sticky' user experiences.

It's about Brand Differentiation and Customer Loyalty and it's an emotional state players experience within a game.
How to increase engagement in your products and services; Glass Ceilings and Dolphins
We then spoke about some of the current business models in the Games and Gambling Industry, looking at strategies currently in play on how to optimise revenue from different sectors. There is a general rule in gaming that 80% of your revenue is generated from 20% of your customers.
Similar to the Freemium Model(this will open in a new window), Tanya discussed the 'glass ceiling effect' in gaming, where players can play for free in a game but at the same time they are exposed to all the other premium features available.
This effect makes the user feel as though they are playing with limited functionality and are therefore 'missing out', thus encouraging them to upgrade.
Ricardo spoke to us about how different segments of players in the Games market can be classified. 'Whales' are those who will pay a premium for their games, 'Minnows' will not pay a lot for Games and 'Dolphins' are those players who are somewhere in the middle.
The strategy here is not to convert the 'Minnows' but to target 'Dolphins' to spend more money on their Games and convert them to becoming 'Whales'.
Stefan and I spoke about strategies for converting free players to real money players in the gambling and lottery business.
For us, it about understanding the customer journey and what was going on for our customers at different times in that journey. And targeting customers with the right content and messages at the right time e.g. you are more likely to convert players when they are winning rather than losing.
In Summary
Increasing customer engagement is about knowing more about who your customers are and understanding their needs and what is important to them at different times in their journey. And it is about giving them what they want when they want it.
You might also be interested in...
The UX Toolbox - Prototyping
29 August 2018
Prototypes and wireframes are the best vehicles for the journey of user-centred design, to gather user feedback, evaluate your work and ensure you're going the right way.
Read the article

: The UX Toolbox - Prototyping