Creativity Cards
5 December 2019 - Mark Haley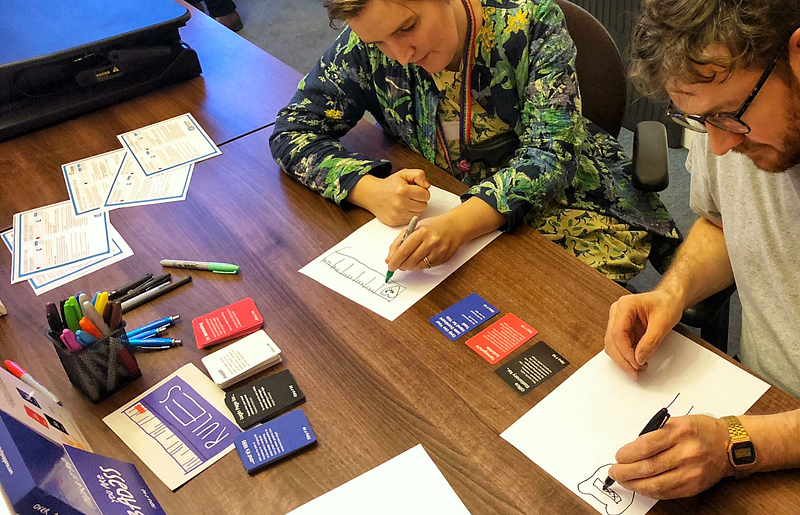 Creativity cards is a quick-fire concept generation game that helps boost design thinking with the basics of pen and paper. This is an amazing tool for anyone looking to have some fun while improving their creative confidence.
In this game participants draw cards that contain a task/product they are going to create and a client that they will be working for. An example could be a landing page for Netflix. There can be additional twists and client requests added in along with more challenging clients that make this challenge even more tricky! You then have 2 minutes to draw up your ideas and show the group what you had in mind.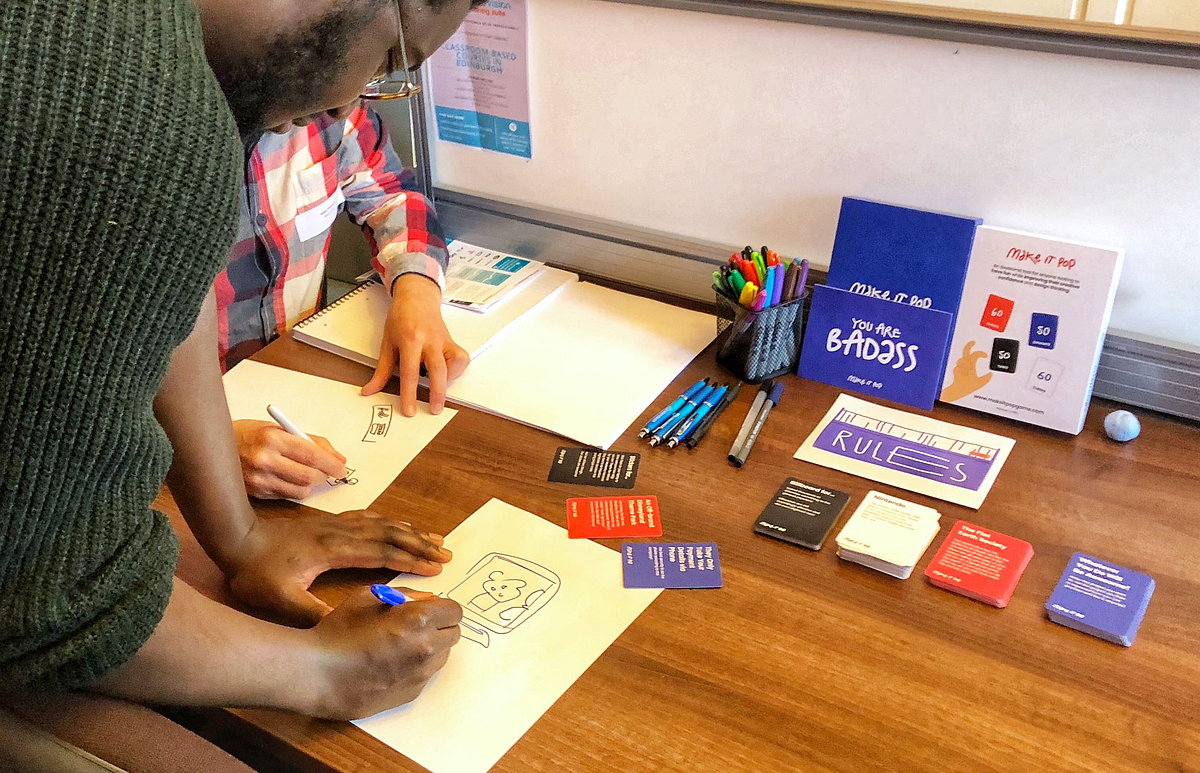 I chose this activity because it's a really good way to get people designing only within the restraints they are given. There isn't time in the two minutes to think about what else could be added on, or different ways of approaching the subject - people simply just have to start drawing. The outcome here isn't important, we're not aiming to create a flawless product or idea, but instead focus on user stories and requirements.
All too often in design, ideas and desires from management or from the designer themselves will get pushed onto a product that won't help the user or the client it is being created for. The idea of this exercise was to hopefully get people thinking about users, clients and requirements while take their own opinions out of their creations.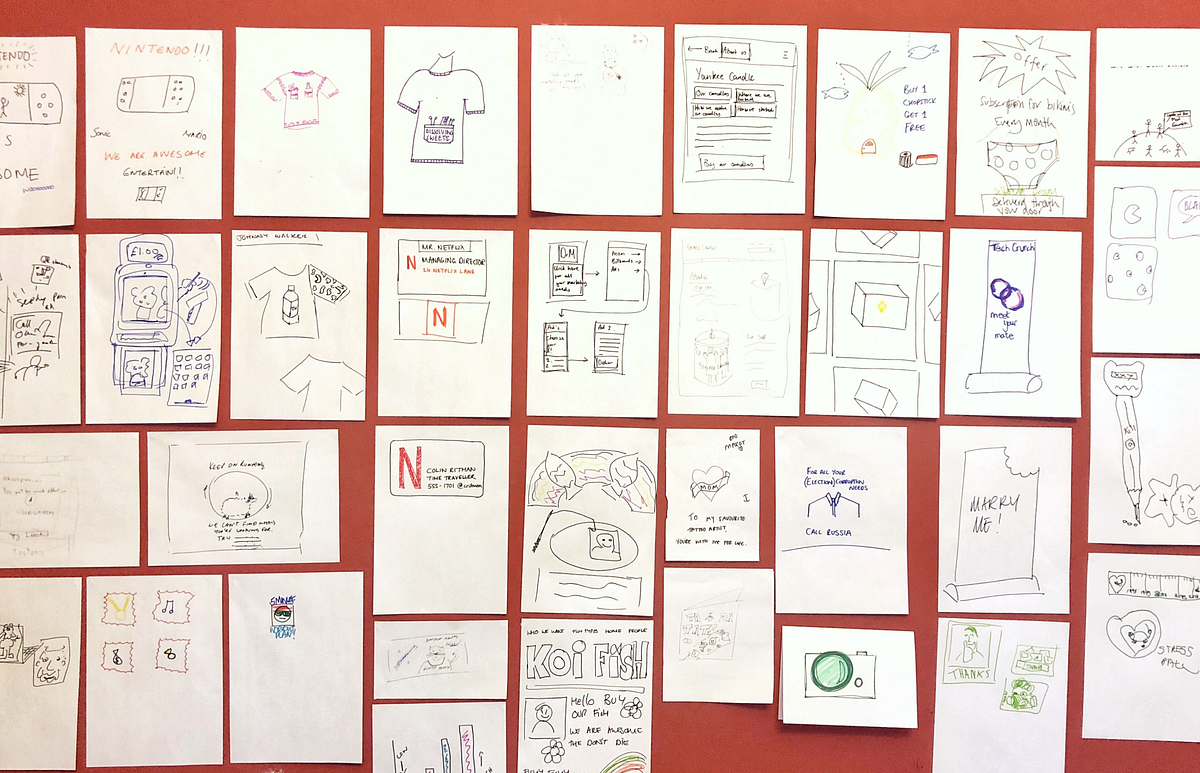 To my delight people were really engaged in this activity! Groups of friends went head to head to put their creativity to the test and we had some truly innovative and excellent ideas put onto paper, along with some more light hearted ones of course! It was very interesting to see how participants approached some of the more challenging tasks.
I want to thank everyone who came to our event and who took part in this activity, it was a great success and I look forward to doing it again next year!
You might also be interested in...
We are family!
11 September 2020
User Vision has joined together with the best in class research, insight, innovation, econometrics and analytics organisations to create a powerful and unique offering - meet Destination 5.0!
Read the article

: We are family!
Everyday accessibility
21 May 2020
User Vision is celebrating Global Accessibility Awareness Day on 21st May. It's an area we've been passionate about and promoting for the past 20 years! Watch our video to learn more.
Read the article

: Everyday accessibility