Best Digital Agency Award for the third time
13 February 2018 - Chris Rourke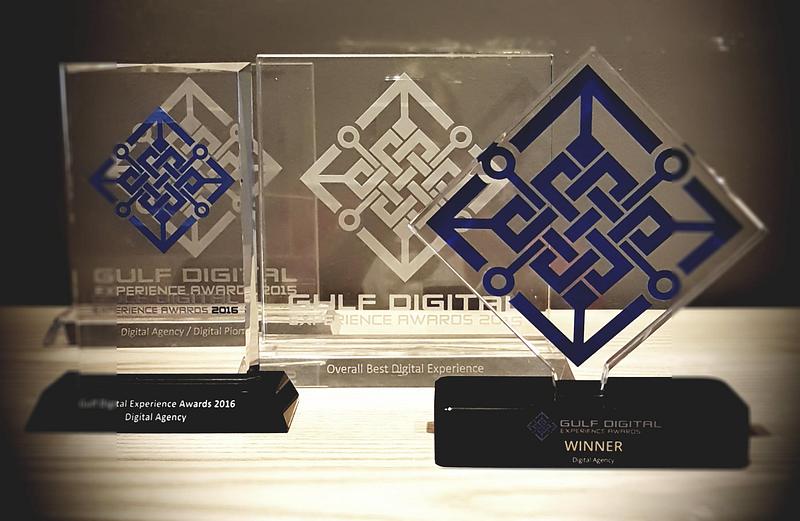 In January we were thrilled to win the Best Digital Agency award at the recent Gulf Digital Experience Awards 2017(this will open in a new window) in Dubai for the third year in a row.
The awards recognise best practice in delivering outstanding customer, digital and employee experience in the Gulf and we are proud to be regarded so highly for our work in the Gulf region.
User Vision won the prestigious Best Digital Agency at these awards which support businesses for delivering best practices in customer experience and for promoting continuous improvement, learning and personal development. The projects described in our award submission demonstrated the variety of UX and experience design services we've applied over the previous year, and this was supported by tangible evidence of benefits to our clients from shaping the best customer experience.
Our work continues to grow in this area and we look forward to helping more clients over the coming months.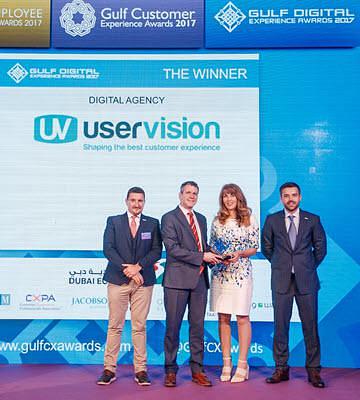 You might also be interested in...
Everyday accessibility
21 May 2020
User Vision is celebrating Global Accessibility Awareness Day on 21st May. It's an area we've been passionate about and promoting for the past 20 years! Watch our video to learn more.
Read the article

: Everyday accessibility
Smart homes – but are they intelligent?
16 December 2019
Part of our World Usability Day 2020 series. Smart home technologies have proliferated over the last few years as part of the expansion of the Internet of Things. Whilst a lot of these technologies use the same or similar connectivity protocols (Zigbee, Z-Wave or WiFi), they rarely interact with each other in a way that would benefit the user nor are they necessarily easy to set up and use.
Read the article

: Smart homes – but are they intelligent?