And the winner is … User Vision!
22 January 2016 - Emma Kirk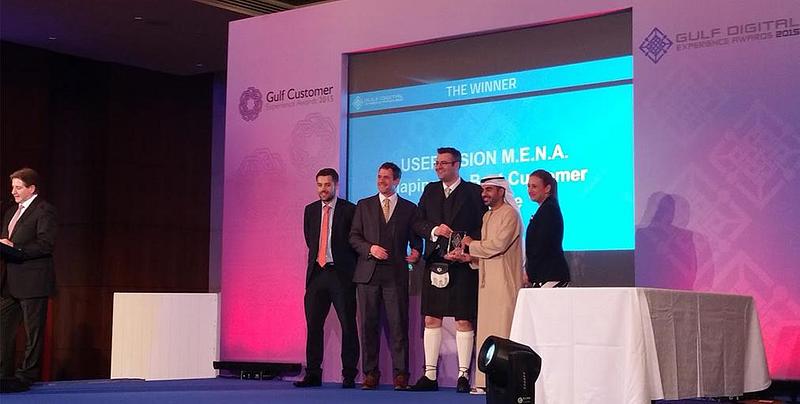 It's not often we get to blow our own trumpet, and so it is a wonderful thing to have reason to do so.
User Vision have been working in the Gulf region, supporting our clients throughout the UAE, Saudi Arabia, and Qatar for over 10 years. During that time we have educated the market on the benefits, and moreover necessity, of applying a user-centric approach to everything they do in the digital world, and more recently we've been helping them expand this to all customer touchpoints, be they online or offline.

We've had the opportunity to work with a great many leading brands in that region, on a wide array of challenging and fascinating projects, including Emirates Airline, Jumeirah, Mashreq Bank, Al Jazeera, and the Government of Abu Dhabi to name just a few.
All of this work, covering many miles of travel, hundreds of user tests around the globe, the creation of highly effective designs, and some very powerful results for our clients, led us this week to winning a hat-trick of awards at the inaugural Gulf Customer Experience Awards(this will open in a new window). These awards celebrate and recognise the very best in Customer Experience across a broad spectrum of industry sectors and multiple categories. This year, the awards featured the Gulf Digital Experience Awards that recognise the delivery of an exceptional customer experience through digital channels and media. And so, having not entered any awards for over 12 years, we thought we'd put our toe in the water!
Of the two awards we entered, we won both. And we were particularly delighted for one of these to be with our longest-standing client in that region, Emirates Airline: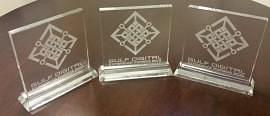 Best Application – Emirates with User Vision
Best Digital Agency / Digital Pioneer – User Vision
We finally, and unexpectedly, were awarded the top award of the evening – Best Overall Digital Experience!
We are all delighted for our clients and our team who have worked so hard to achieve this, spearheaded by Chris Rourke, our CEO. The fact we were up against the region's most prominent companies from a wide range of industries made it even sweeter.
We're looking forward to greater achievements working with our clients over the coming year … and also any other opportunity we can to see Ed in his kilt!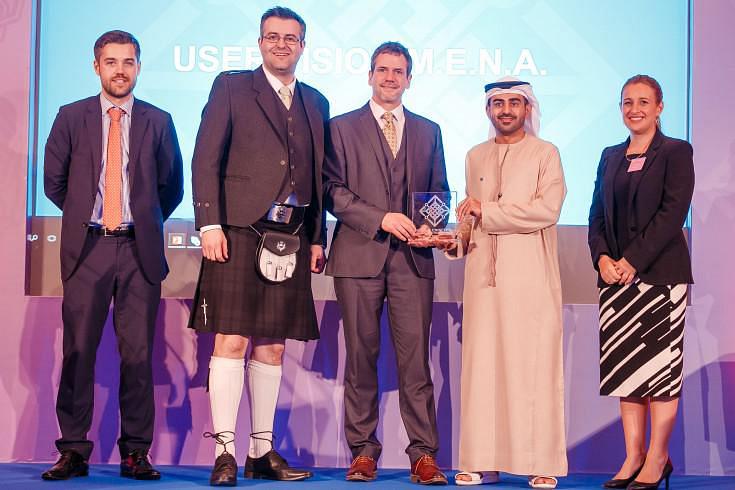 You might also be interested in...
We're off to see the wizard …!
5 December 2018
Voice is a new paradigm for us UX'ers and being interested in voice as a new technology and communication in general, we wanted to learn more about how we go about creating and testing Voice Experiences. See what we did at our recent event.
Read the article

: We're off to see the wizard …!
Putting accessibility on the agenda
30 November 2018
Our clients got 'hands-on' with our accessibility simulation gloves, learnt more about the new WCAG 2.1 directive, and how to get accessibility on the agenda.
Read the article

: Putting accessibility on the agenda