2020 – The year in review
25 January 2021 - Stephen Denning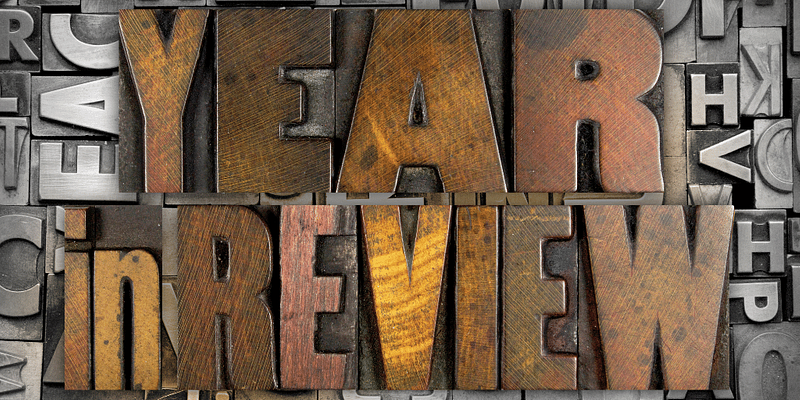 We started 2020 at User Vision as we do every year, the team back in the office on Jan 3rd, sharing stories of mince pie excesses and New Year's resolutions. We had grand plans for the year ahead – continuing the great relationships that we have with our clients, continuing to help their teams to better understand their customers and design experiences that are tailored around them. We had conferences to speak at, events to attend, and holidays (oh the holidays!) to enjoy.
Then 2020 … happened.
All of a sudden we were all stuck at home, unsure what was going on and what lay ahead. We were entering a new world of lockdown, remote working and (for many of us) home-schooling at the same time. And our friends, family and clients were going through it at the same time as us. As our usual ways of working changed, as our team could only meet via a screen (or on very rare occasions in small, mask covered and well dispersed groups), as the conferences were cancelled and the events moved online, and as we discovered that there was such a thing as "Zoom fatigue", we found ourselves in a very different world.
But through the hurdles, the hardships and the heartache that came with this new normal, we realised a lot about ourselves and the User Vision team. In particular:
We were thankful
User Vision was (and is) a business that can keep working through these difficult times. As other companies saw their core business disappear overnight, our offering still had purpose. As business relied more and more on their digital touchpoints with their customers, ensuring that those interactions were as useful, usable and engaging as possible became key. And as companies established new ways of executing 'business as usual', it remained crucial that the customer remained the focal point of those changes. We were also in the fortunate position that a lot of our services were either already remote or could be moved to a remote protocol relatively easily. And to top it off, we have an incredible team who endured the disruptions and embraced the challenge, to ensure we kept going. For all of these things, we were very thankful.
We were (even more) creative
When the lockdown first hit, we were part way through a number of longer-term pieces of work. We had to quickly think on our feet and find new ways to achieve the goals of the project. This meant devising new approaches, discovering new tools, and creating new techniques around those tools. Workshops that would ordinarily have been run with everybody in one room, lots of flip-charts and a multitude of post-it notes, were now being run online, with everybody contributing to virtual whiteboards. (Our tool of the year incidentally, has been Miro!) We also found ourselves helping our clients to think more creatively (something we try to do anyway) as they found themselves having to work in new ways.
We had resolve
In his famous book "Good to Great", Jim Collins talks about his conversation with an Admiral who had been a prisoner of war during the Vietnam conflict. Collins asked how he got himself through that time. His response was that he never lost faith that he would eventually get home, hugely difficult though his situation was. The optimists on the other hand, he claimed, the ones who believed they would be home by Christmas, Easter, or Thanksgiving, were disappointed again and again, and ultimately lost hope. They were the ones who didn't make it out. Though I don't pretend that we are in anywhere near the same position as those in Collins' story, I can see some parallels with 2020 (and ongoing into 2021). Throughout the year, much as we would have loved to be back in the office, doing business as usual, by Easter, summer, the new school year, or Christmas; we have resolved simply to accept that we will get to the other side of this situation in one piece. We have strong relationships with our clients, an enviable track record over 20 years, really interesting projects, and a fantastic team, all of which will set us up for the post-covid world of work, whenever it arrives and whatever it looks like.
Our highlights of 2020
Despite it all, 2020 was a busy time! Here are some of our highlights.
We worked with a

leading Scottish University

to help them shape a new online learning experience – helping them to understand the current student journeys and how they could be developed and improved.
We helped

Home Energy Scotland

(part of the Energy Savings Trust) to take a research-based look at new ways that they could use digital to engage their audience. As part of this we created a collection of Personas to help bring their audience to life in the organisation.
We performed an accessibility audit of the

COVID-19 Antigen Testing website

(as well as testing with disabled people), from the point of entry, to booking a home testing kit or booking into a test centre. The findings resulted in changes to the journey, ensuring it was accessible to all users, including those with disabilities.
We developed a new

True Intent

service, to help organisations to understand why visitors are coming to their site, whether or not they were successful, and why, and used this effectively with clients to give far greater insights they could focus their UX efforts towards.
We helped a

big US-based tech firm

to test their site with audiences in France and Germany, despite the pandemic restrictions.
We ran

accessibility

audits, training sessions and usability testing with disabled people, for over a dozen clients during lockdown.
We forged a

powerful new partnership

enabling us to broaden our offering to our clients giving you all the insight and expertise you'll ever need across the lifecycle of a typical project with market research, data analytics and econometrics services.
We continued our popular

public training program

, helping people to achieve UX certifications, think about the psychology of design, and even how to run engaging workshops online!
Looking ahead
As we enter 2021 there is still a lot of uncertainty around when and how we will all emerge from this situation, and what the post-pandemic world will look like. We're confident however that our experience of 2020, the good, the bad and the ugly, has given us the tools we need to tackle anything 2021 can throw at us, and enter the year with lots of excitement and positivity.
You might also be interested in...
Global Accessibility Awareness Day 2022
19 May 2022
Today is Global Accessibility Awareness Day, held every year to get everyone talking, thinking and learning about digital access and inclusion. With more than one billion people with disabilities/impairments worldwide, it's a day that deserves to be celebrated.
Read the article

: Global Accessibility Awareness Day 2022