Mobile Accessibility - FREE Breakfast Briefing
Overview
Our current climate has placed a greater focus on digital as it is often the sole route for people to access key services. For those with disabilities, often needing different assistive technologies to access these interfaces, this is even more critical today. This is true of all digital touchpoints, but especially mobile which is fast becoming the preferred access point to the web.
In this session, we will look at why we need to design accessible mobile sites and apps and what to consider when making mobile accessible. This session is for designers, developers, products owners and management teams from all sectors. All service providers have a legal obligation to make reasonable adjustments for disabled people and to make mobile accessible for all. We will provide practical advice to help you do that.
Our session will include the following:
Understanding why mobile accessibility is important for everyone.
Showing how built-in accessibility features on mobile devices assist users, including those with disabilities.
Learning about common mobile accessibility downfalls with examples.
The legal view: what are the relevant UK and international requirements for accessibility on mobile devices.
What the primary WCAG 2.1 guidelines are that impact the design of mobile sites and apps, and how to comply with these using practical recommendations.
Our briefing will start at 8:15 am and be hosted on Zoom - you'll be sent details when you sign up. Whilst we'd love to see you in person and provide a delicious breakfast - you'll need to bring your own on this occasion!
We can't wait to see you soon!
Your trainers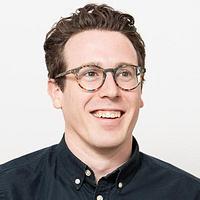 About Keith Allan
Keith is a skilled UX & Accessibility Consultant with experience in User Centred Design and a passion for creating inclusivity in technology through effective accessibility. Keith has experience working with web designers, developers and project managers on multiple accessibility projects with clients in the public sector, retail and financial services. Through his client engagements he regularly applies his skills in Accessibility Testing, Web Design, Accessibility mentoring and Usability testing with people with disabilities.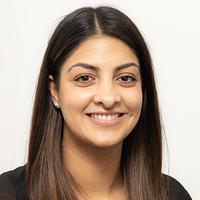 About Harjit Dhanda
Harjit is a UX Analyst with experience in Accessibility and User Centred Design and values the importance of creating an inclusive digital experience for all users. Harjit has worked collaboratively with client teams in the public sector, retail and financial services. Harjit has applied her skills in Usability testing with people with disabilities and has carried out numerous accessibility audits highlighting barriers for accessibility on a variety of digital products which span both the web and mobile.
Course Access
You will receive an online link to access the course in the coming days.