User Vision are Finalists in the Gulf Digital Customer Experience Awards
3 November 2015 - Chris Rourke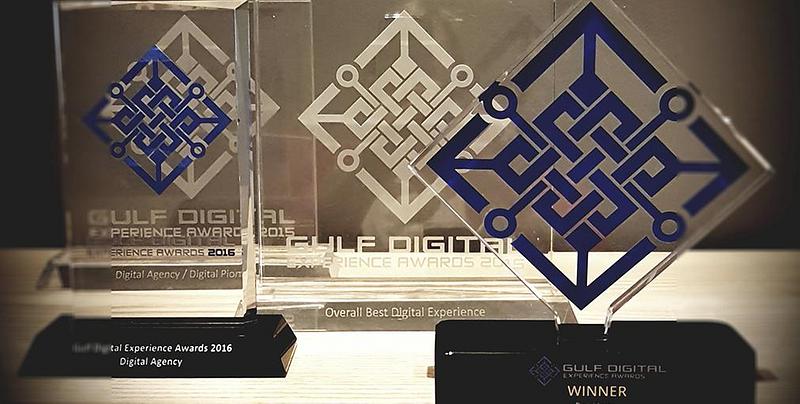 We're pleased that we have been selected as finalists for the two categories we entered for in the Gulf Digital Experience Awards(this will open in a new window). For both Best Application, which we entered in partnership with our clientEmirates Airline, and for Best Digital Agency/Digital Pioneer we will be through to the final stage of presentations to the judges on January 20th, 2016 in Dubai.
User Vision has worked on dozens of projects with Emirates for the past nine years, and our entry focuses on the online booking application. Although our work has ranged from check-in kiosks to website accessibility, the usability of the Internet Booking Engine has always been the primary area where we sought to discover improvements to the customer experience and deliver the business goals. Especially for travel companies, the digital channel reflects the experience passengers expect on their journey and for companies such as Emirates, which has built a reputation for excellent customer service, this is of utmost importance.
Even before opening our Dubai office we recognised the potential for rapid growth of digital the Middle East(this will open in a new window) region, and we have always aimed to raise awareness of the importance of usability, experience design and accessibility through our public training events, participating in exhibitions and performing projects for our clients in the region.
We're looking forward to the awards ceremony!
You might also be interested in...
Jessica makes the BIMA 100!
21 May 2018
It was a beautiful day in London on 9 May, and I was lucky enough to be able to enjoy a little sunshine in the afternoon before putting on my cocktail dress for the BIMA 100 and Digital Hall of Fame awards that evening!
Read the article

: Jessica makes the BIMA 100!
Sleep Out Success
14 December 2017
The User Vision team joined the 8,000 strong crowd who experienced what it is like to sleep out in the park on a cold (-6°!) winters night. The aim? To raise as much money as possible in order to eradicate homelessness in Scotland.
Read the article

: Sleep Out Success