Breakfast Briefing: Behavioural Science -Approaches to improve user experience
This event has passed.
Overview
Join us online for another fantastic breakfast briefing, and what is even better is it's FREE.
In this session, you will learn more about the links between behavioural science and user experience. We will also introduce some behavioural science frameworks and models you can adopt to improve your user research and design work.
There will be time at the end for some Q&A
The session will start at 8:30 am online and will last about 30-45 mins, with an opportunity to ask questions at the end.
A link to join the session will be sent once the booking has been made.
Your trainers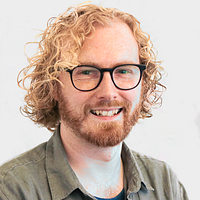 About Duncan Stephen
Duncan has significant experience in enabling people to adopt human-centred approaches to the delivery and continuous improvement of services, websites and digital products. I identify how products and services are performing, and where they can be improved to deliver the best experience. Most of his experience has been in higher education. I have also worked on digital and research projects for small businesses, in the third sector, in public affairs and government.
Duncan is an agile-certified project manager, and I have a track record in successfully integrating human-centred approaches with agile ways of working. He is also an accredited service designer, and his work considers people's wider experience across multiple touchpoints. User experience brings together his interest in web technologies with his background in social science. His degree is in economics and politics, and Dunca has a particular interest in behavioral science. This helps him understand what makes people tick. He enjoys incorporating this knowledge into his work to improve technology-focused services that need to be more human-centred.
In his spare time, he enjoys cycling, running, and walking to explore new areas.
Course Access
You will receive an online link to access the course in the coming days.