This event has passed.
Overview
Inclusive design is a general approach to help ensure that digital products and services address the needs of the widest possible audiences and are accessible to all.
This course serves as a general introduction to accessibility. It is designed to help managers ensure that accessibility is embedded into business processes so that digital services are as inclusive as possible.
This course presents web accessibility in a non-technical manner and will allow attendees to develop an understanding of accessibility. Attendees will learn how to develop a business case for accessibility to gain buy-in from stakeholders and make inclusive design a business priority.
Who is this course for?
This course is for product, project and team managers who are looking to ensure that the digital services they work on are accessible and compliant with the WCAG 2.1 guidelines. It would benefit thought leaders who are looking to embed web accessibility from the outset to achieve inclusive products.
This is a non-technical course that will allow you to find out more about accessibility and how to socialise it in your organisation.
We offer other specialised web accessibility training courses for designers and developers which focus on the technical, design and testing elements of accessibility.
Choose this course if you are interested in
Understanding what digital inclusion and accessibility is and why it makes good business sense
Defining a process for creating and embedding a web accessibility strategy within your organisation
Learning more about which processes you need to implement to ensure that inclusive design and user centred design practices are being followed
Understanding the different roles in implementing accessible digital services
Understanding BS8878, the British Standard on Web Accessibility
Building accessibility into your procurement processes
What will you learn?
We will cover the concepts of accessibility and outline the risks associated with ignoring accessibility, covering:
The direct impact for users with disabilities
Broader benefits for all your customers, such as usability
Time and resource costs associated with not addressing accessibility early
Legal aspects that may be applicable to your business
Impact on brand reputation and your overall responsibility to your users/customers
Web accessibility policies and procedures
What to expect on the day?
Our training includes lots of examples of good practice in embedding a web accessibility strategy within your organisation. You will walk away with concrete takeaways as how to apply this to your own organisation.
You will receive a print-out of all training materials and course activities. There is no exam in this course but all successful participants will receive a certificate of completion at the end of the day.
Cost:
£490 + VAT
Cancellation policy
The following cancellation policy applies to all bookings made:
30 days or more before training – full refund or attend a future course date
15-29 days prior to training – 50% refund
7-14 days prior to training – 25% refund
6 days or less prior to training – no refund
You are most welcome to send a substitute for the originally booked delegate at any time by notifying us of their details. User Vision reserves the right to cancel all or parts of the course if an insufficient number of people register for the course.
Your trainers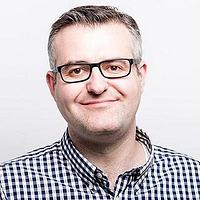 About Edward Chandler
With over 14 years' experience applying a user centred design ethos, Ed is passionate about creating great experiences. Before joining User Vision Ed worked at RNIB delivering accessibility across the board from Financial services, entertainment and travel.
At User Vision Ed has worked with a variety of clients in the financial, government and travel and tourism sector. One of his biggest successes has been to help an airline become accessible delivering a wide variety of accessibility consultancy from training through to management buy in and process change, whilst delivering a UX programme of regular testing with users.
Ed has an MSc in Human Factors from University of Nottingham, has sat on various international and industrial standards groups, delivered training to students on MSc courses and professionals in various organisations and has gained the CPUX-F qualification.
Ed heads up Client Services to help bring our clients more value from our services and focusing on embedding user centred design principles throughout organisations.
Specialisms and interests: accessibility and inclusion, user research methodologies, interaction design principles, user centred design and UX strategy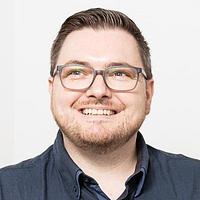 About Andrew Gribben
Andrew has always been fascinated by how people communicate with computers. He believes that when used responsibly, technology can empower users and change lives, so it was almost inevitable that he would build a career around implementing and promoting technical standards. In the past 20 years Andrew has been a Software Developer, Teacher and Coffee Roaster (everyone needs a hobby) but it wasn't until he began working in the field of digital accessibility that everything finally clicked. Andrew is technologist and tinkerer, he likes strategy wargames and building Lego with his kids, and works very hard to not be the Dad from The Lego Movie.
Course Access
You will receive an online link to access the course in the coming days.