Usability Testing Course - Hands on Training
This event has passed.
Overview
Gain practical experience planning, setting up and running usability testing in our specialised research facility. In this two-day course you will learn where and how best you can fit user testing into your product development processes.
You will get an opportunity to design a research plan for a desktop, mobile or voice application, practice your moderation skills and run an actual usability test in our specialised lab. We will then discuss best practice in analysis of your data and how to report on your findings and socialise those results internally.
Do this if you are interested in:
Ensuring regular customer feedback and insights are feed into your development process
Learning more about how and where user testing could fit into company processes (including Agile)
Gaining an overview of the tools available for usability testing on desktop, mobile and voice applications
Gaining more training in moderation skills for user research
Getting hands on experience (and feedback) on running a face-to-face usability tests
What you will learn:
Key concepts of the

user-centred design process

and where usability testing fits it
What

user research methods and methodologies are available

and how to decide which method is appropriate for your research question.

Tools and techniques

for usability testing including testing on desktop, mobile and voice application.

How to design a user test:

including how to write a research plan: mapping objectives with business needs, setting success metrics and recruiting the right people.

How to conduct a user test

: including what interview & facilitation skills you can employ and techniques for dealing with different personas during testing.

How to analyse and report the findings:

including how to synthase finding and make recommendations and how to communicate and socialise those results internally.

Designing for all:

considerations for testing with users with disabilities.
Cost:
£790 + VAT
Cancellation policy
The following cancellation policy applies to all bookings made:30 days or more before training – full refund or attend a future course date
15-29 days prior to training – 50% refund
7-14 days prior to training – 25% refund
6 days or less prior to training – no refund
You are most welcome to send a substitute for the originally booked delegate at any time by notifying us of their details. User Vision reserves the right to cancel all or parts of the course if an insufficient number of people register for the course.
Your trainers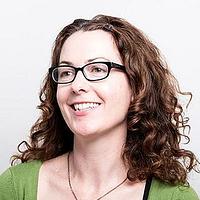 About Abi Reynolds
Abi Reynolds has been involved in research and user experience for over 10 years. Starting off with setting up and running a usability lab in a College she then moved to leading in-house research teams. She is now enjoying leading a small team of consultants working with a range of clients helping them bring more user centred design to their organisations. She is particularly interested in exploring (new) methods and methodologies that allow us new insights into how digital products fit into our daily lives.
Specialisms and interests: user research, interaction design principles and exploring how insights can drive innovation.
Venue details
User Vision , 55 North Castle Street, Edinburgh, EH2 3QA