CPUX-UR: Applying user needs & requirements to user-centred design
Overview
If you've performed research with your users to inform your design, you want to ensure that your learnings are clearly understood and applied by designers, developers, business analysts and the whole UX team. Failing to do so results in various ideas of what 'a good UX' means – and ultimately a product or service that doesn't deliver the best user experience.
This 3-day practical seminar course addresses this crucial challenge – how you can capture comprehensive user needs and turn them into design requirements that help ensure a user-centred product or service is delivered.
Who the training is for
This 3-day course, plus optional exam, is ideally suited for:
User Researchers
Requirements Engineers
Business Analysts
and anyone who gathers, communicates and applies user requirements for project teams to create user-centred services, sites and IT solutions.
Training content
In this comprehensive course you will learn how to identify and specify user requirements early and throughout your projects. In agile projects, structuring user requirements by real user tasks helps creating a backlog based on real user needs. This drives user stories based on the context of use that can be implemented reliably. Unnecessary sprints can be avoided, necessary sprints can be planned, all resulting in a more successful project.
Introduction to user research and context of use analysis
Differentiate between requirements and solutions
Differentiate between stakeholder requirements
Practical exercise on how to differentiate user requirements from other requirements
Planning your research
Identifying the rationale and goals for researching users and the context of use analysis
Determining the approach for conducting the context of use analysis
Gathering & documenting information about your users & context of use
Selecting and recruiting users
Effective research through user interviews and observations
Documenting the results of your research to identify users' needs and creating user requirements
Exercise: Conduct a contextual interview and document it as an as-is scenario
Identify user needs based on your research
Reviewing research findings to capture and prioriise the needs of your users
How to write clear and accurate user needs that can be applied by the design team
Exercise: Practise how to identify and formulate user needs based on a real contextual interview
Deriving & structuring user requirements from user needs
How to evolve your user needs into user requirements for the solution
Exercise: Practise to derive and formulate user requirements based on identified user needs
How to structure your user requirements
Exercise: Practise to structure user requirements by the user tasks to be supported rather than by system components or features
Consolidating, validating and prioritising user requirements with users
Communicating user requirements to other project team members
Integrating the user requirements with your design process
Following the training, you can choose to take the exam for the CPUX-UR certificate, which is independently assessed.
Costs
The training without examination is £1,800 plus VAT.
The examination fee is an additional £500 plus VAT
Cancellation policy
The following cancellation policy applies to all bookings made:
30 days or more before training – full refund or attend a future course date
15-29 days prior to training – 50% refund
7-14 days prior to training – 25% refund
6 days or less prior to training – no refund
You are most welcome to send a substitute for the originally booked delegate at any time by notifying us of their details. User Vision reserves the right to cancel all or parts of the course if an insufficient number of people register for the course.
Your trainers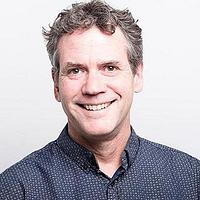 About Chris Rourke
Chris Rourke is our most experienced trainer and has been delivering training even before 2000 when he founded User Vision. He has conducted UX and human factors projects throughout the UK and Europe, working with many blue chip commercial companies and leading public sector organisations to provide UX and accessibility support. With a background in engineering psychology, Chris has worked on projects for a wide range of digital platforms including interactive TV, public kiosks, web and mobile.
Besides courses delivered through User Vision, Chris also delivers UX & usability training for Econsultancy, and has delivered in-house and public courses in Europe and the Middle East.
Areas of specialism: Information architecture, user research, interaction design principles, UX strategy, conversion rate optimisation and eCommerce usability.
Course Access
You will receive an online link to access the course in the coming days.