Advanced Usability Testing & Evaluation Certification (CPUX-UT)
This event has passed.
Overview
User Vision is offering an advanced course for the internationally recognised UX professionals qualification – Certified Professional for Usability and User Experience (CPUX) Usability Testing and Evaluation. This is available to those who have passed the CPUX-Foundation exam.
Our training provides a professional 3-day UX certification programme covering usability evaluation methods and theories – in particular usability testing. It was created in association with the International Usability and User Experience Qualification Board(this will open in a new window) (UXQB) and, like the Foundation course, there are plenty of hands-on exercises to apply your skills. It is independently assessed/certified by the International Software Quality Institute (iSQI)(this will open in a new window) through a two-part exam covering both theory and practical demonstration.
What will I learn?
Test Planning
Creating test plans and scripts
Types of test tasks to build into your test
Pilot studies
How to perform accurate recruitment
Running test sessions
Essential pre-test preparation
Briefing participants
Pre-session interviews
Moderation methods for effective testing
De-briefing
Software and tools for running usability tests
Communicating results
Analysis of your results
Test reporting
Applying the KJ-method for prioritisation
Creating Video highlights
Quantitative usability tests and statistics
Other types of usability testing
Discount (guerrilla) usability testing
Remote & unmoderated testing
RITE
Retrospective recall
Eye-tracking
A/B Testing
Ethical guidelines for usability tests
Making a case for usability testing with your colleagues
Other usability evaluation methods
Usability Inspections
Surveys
Course modules and prices:
Like with the Foundation course, we offer options in how you get this qualification. You can choose to take the full three-day course concluding with the independent theoretical and practical examination, or you can take the certification exam on its own. The options are below:
Full 3 day course and certification with independent theoretical and practical examination, £1,650 + VAT
Certification only: independent theoretical and practical examination, £550 + VAT
We're also offering a 5% discount for UXPA members. Just enter this promo code: UXPAUSERVISION when purchasing your tickets, and send us your UXPA membership number.
Prerequisite: To take the CPUX-User Testing course, attendees must have passed the CPUX-Foundation exam.
Cancellation policy
The following cancellation policy applies to all bookings made:
30 days or more before training - full refund or attend a future course date
15-29 days prior to training - 50% refund
7-14 days prior to training - 25% refund
6 days or less prior to training - no refund
You are most welcome to send a substitute for the originally booked delegate at any time by notifying us of their details. User Vision reserves the right to cancel all or parts of the course if an insufficient number of people register for the course.
Your trainers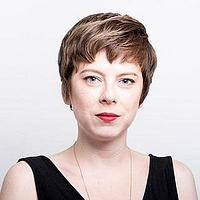 About Amy McInnes
Amy McInnes has led on many service design projects and has used a variety of mixed method research methodologies to help visualise and understand customers' current experiences. These insights have been used to feed into improved service propositions.
Amy has been involved user research and design for over 7 years. Prior to joining User Vision Amy worked for a global agency and was involved in the development of their conversion optimisation set up.
Amy graduated from the University of Stirling with a Bachelor's in Psychology and Business and has gained qualifications in CPUX-F and CPUX-UT.
Specialisms and interests: service design, developing research strategies to understand user intent and creating iterative testing practices.
Venue details
Scotland House, 58 Victoria Embankment, London , EC4Y 0DS