UX Psychology - Designing for Humans
This event has passed.
Overview
Good design is based on a deep understanding of how we humans think and operate.
In this course, we will cover areas such as cognitive biases, emotion, decision making processes and persuasion and influence. We will discuss how these principles relate to design and show you how you can apply these principles to your own designs and customer journeys to create more intuitive, effective, and pleasant customer experiences.
Choose this course if you are you interested in...
Understanding more about the human mind and how people think
Learning how to create more fluid, intuitive user experiences and customer journeys
Ensuring human centred thinking is at the core of your designs
Gaining a better understanding of the principles of persuasion and influence to improve conversion
What will you learn?
Fundamentals of perception in design and how to make use of Gestalt principles to create more engaging designs
How people makes choices and use cognitive biases to help them make decisions
How to design for memory, user attention and focus
Principles of persuasion and influence and how best to employ them in your customer journeys
How to design for emotional experiences to create more pleasant engaging experiences.
What to expect on the day?
Relevant and practical: Our training material includes lots of examples of good practice of how these psychology principles have been applied to create better designs. You will walk away concrete takeaways as how to apply this to your own designs.
Interactive and enjoyable: Throughout the day, we run several hands-on exercises, were you and your classmates will get the opportunity to test what you have learned to evaluate case study material on customer journeys and suggest more effective designs.
What you will get:
You will receive a print-out of all training materials and course activities. There is no exam in this course but all successful participants will receive a certificate of completion at the end of the day.
Cost:
£490 + VAT
Cancellation policy
The following cancellation policy applies to all bookings made:
30 days or more before training - full refund or attend a future course date
15-29 days prior to training - 50% refund
7-14 days prior to training - 25% refund
6 days or less prior to training - no refund
You are most welcome to send a substitute for the originally booked delegate at any time by notifying us of their details. User Vision reserves the right to cancel all or parts of the course if an insufficient number of people register for the course.
Your trainers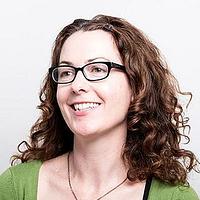 About Abi Reynolds
Abi Reynolds has been involved in research and user experience for over 10 years. Starting off with setting up and running a usability lab in a College she then moved to leading in-house research teams. She is now enjoying leading a small team of consultants working with a range of clients helping them bring more user centred design to their organisations. She is particularly interested in exploring (new) methods and methodologies that allow us new insights into how digital products fit into our daily lives.
Specialisms and interests: user research, interaction design principles and exploring how insights can drive innovation.
Venue details
User Vision, 55 North Castle Street, Edinburgh, EH2 3QA