Breakfast Briefing - Designing Conversations & Testing Voice Applications
This event has passed.
Overview
Learn how to start thinking about designing Voice Applications and how to test them using the Wizard of Oz testing method.
In this session we will introduce you to the process of creating a Voice Application and what you need to consider when starting to write dialogue.
We will take participants through the steps involved in setting up and running user testing sessions for voice interfaces such as Alexa using the Wizard of Oz testing method. We will finish with a brief discussion on some of the principles of designing and testing for Voice apps.
So please come and join us, its FREE and breakfast is on us.
Timings for the briefing are as follows:
8am: Breakfast served
8.15am: Briefing
9am: Q&A
9.30am: Wrap Up
We look forward to seeing you there.
Your trainers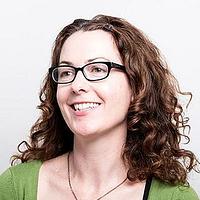 About Abi Reynolds
Abi Reynolds has been involved in research and user experience for over 10 years. Starting off with setting up and running a usability lab in a College she then moved to leading in-house research teams. She is now enjoying leading a small team of consultants working with a range of clients helping them bring more user centred design to their organisations. She is particularly interested in exploring (new) methods and methodologies that allow us new insights into how digital products fit into our daily lives.
Specialisms and interests: user research, interaction design principles and exploring how insights can drive innovation.
Venue details
User Vision, 55 North Castle Street, Edinburgh, EH2 3QA