How can User Experience and Business Analysis work well together
Overview
UX and business analysis – achieving the benefits of a close relationship
Many UX professionals cross paths with business analysts in the course of delivering projects. Both professions define and apply requirements, though typically one leans toward user requirements and the other toward business requirements. However these worlds often converge, especially as more organisations realise the business value of focusing on customers through user research and user-centred design. It is perhaps inevitable that these two professions, increasingly valued for customer-oriented projects, occasionally have overlapping remits which may lead to either internal friction or positive outcomes.
In this session we explore the areas of similarity, difference and potential collaboration in the respective fields of user experience and business analysis.
We will co-present the briefing with Sarah Williams, a senior business analyst and UX practitioner with leading law firm Linklaters who has successfully integrated the fields and evangelised the UX and service design approach for many internal and client-facing projects. Sarah and Chris Rourke from User Vision will discuss the goals and perspectives of the two fields and where the greatest opportunities are for knowledge transfer and co-operation for successful project delivery.
The talk will be especially of interest for UX professionals working alongside BAs, Business Analysts wanting to know more about user experience and service design, or anyone managing teams that have either or both of these important roles.
The session is an hour long, it will start at 10am and there will be an opportunity to ask questions at the end.
Your trainers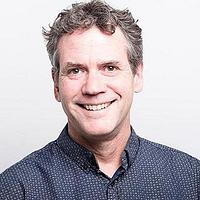 About Chris Rourke
Chris Rourke is our most experienced trainer and has been delivering training even before 2000 when he founded User Vision. He has conducted UX and human factors projects throughout the UK and Europe, working with many blue chip commercial companies and leading public sector organisations to provide UX and accessibility support. With a background in engineering psychology, Chris has worked on projects for a wide range of digital platforms including interactive TV, public kiosks, web and mobile.
Besides courses delivered through User Vision, Chris also delivers UX & usability training for Econsultancy, and has delivered in-house and public courses in Europe and the Middle East.
Areas of specialism: Information architecture, user research, interaction design principles, UX strategy, conversion rate optimisation and eCommerce usability.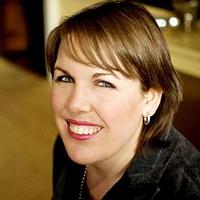 About Sarah Williams
Sarah is currently a Business & Usability Analyst at Linklaters LLP. She has worked as a BA for over ten years on a variety of digital products and change initiatives in the legal & legal services industries. Sarah is an IIBA certified business analyst and holds diplomas in usability (CUA) and user experience analysis (CXA). Her role requires her to wear both BA and UA hats simultaneously, ensuring the right skills are applied to deliver the greatest business benefits on any given tasks. She is currently establishing the UX service within the technology department at Linklaters. Working in a traditional legal environment, Sarah must constantly promote the benefits of the UX service in addition to the BA service, to ensure that as the legal industry moves more towards technological solutions to meet the needs of its clients, it is doing so in the best way for all stakeholders. Sarah first crossed paths with Chris Rourke at a World Usability Day event hosted by User Vision two years ago. Chris has since been providing advice and training for the Technology team at Linklaters as they work towards embedding UX as a core part of their technological offering
Course Access
You will receive an online link to access the course in the coming days.